On June 8, the UFCW applauded California leaders on the Oxnard City Council for becoming the first city in the nation to utilize American Rescue Plan funds to provide COVID premium pay to essential workers. The UFCW called on governors and local leaders in all 50 states to enact similar measures for frontline workers.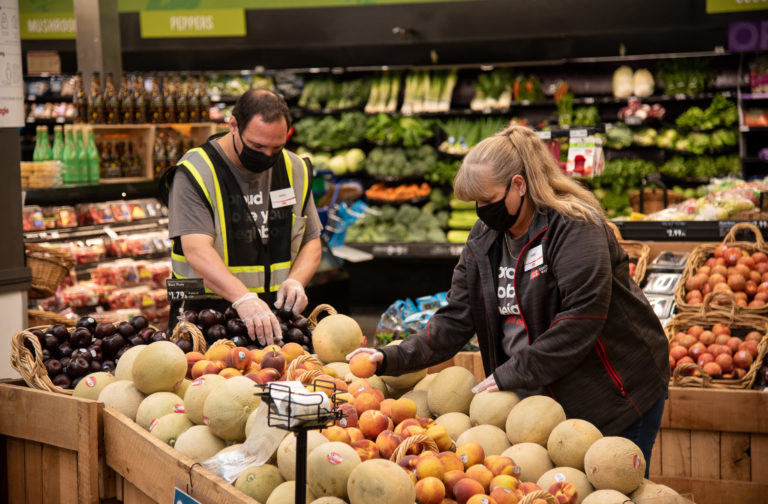 UFCW Local 770 and its members played a leading role in advocating for this action by the Oxnard City Council to provide the COVID premium pay these workers have earned and deserve. UFCW Local 770 held meetings with the Oxnard City Council, participated in public comment sessions, and wrote a letter in partnership with the Central Coast Labor Council calling for this action.
The Oxnard City Council will do the following to help essential workers:
Allocate $2.5 million of the city's $59 million from its American Rescue Plan funds on essential worker COVID premium pay for retail grocery and drug store workers.
Provide $2.5 million of COVID premium pay for retail grocery and drug store workers. Both full- time and part-time workers qualify.
Provide a one-time payout to workers who qualify. Current estimates indicate that roughly 2,000 essential workers in Oxnard would be eligible for the COVID premium pay, including about 450 Oxnard essential workers represented by UFCW Local 770.
The Oxnard City Council measure would give anyone who worked at least three months in a grocery store or pharmacy during the first 12 months of the coronavirus pandemic a $1,000 bonus.
"Essential workers in grocery stores and pharmacies have bravely put their health at risk daily throughout the pandemic to ensure our families have the food, essential supplies, and vaccine access we need," said UFCW International President Marc Perrone in a statement. "Oxnard is making history as the first city in the nation to use American Rescue Plan funds to provide these essential workers with the COVID premium pay they have earned and deserve. The UFCW is urging all governors and local leaders in all 50 states to follow Oxnard's lead by ensuring this state pandemic aid is used to provide COVID premium pay and recognize the extraordinary sacrifices made by those on the front lines."
"Essential food and drug retail employees are the lifeline that sustained our communities and kept us afloat during the Covid pandemic," said UFCW Local 770 President John Grant. "Frontline workers continue to make sure our communities have the food, essential supplies, medications, and lifesaving vaccines needed. UFCW 770 members worked tirelessly with the Oxnard City Council to achieve this Gratitude Pay for union and non-union workers alike. We commend the City of Oxnard for doing the right thing and urge other cities to follow suit by allocating their funds from the American Rescue Plan to essential worker COVID premium pay."
"I think this is awesome what the City Council of Oxnard is doing for the grocery workers, the frontline workers, and everybody who has been risking their lives every day to go to work," said UFCW Local 770 member and Vons grocery worker Lucy Gilbertson. "This shows us gratitude at a time when it feels like we've been forgotten. Grocery workers have been through so much this past year and I hope more cities provide this pay to these workers still facing risks as the pandemic continues."