The UFCW is looking for more members to sign up for the national UFCW Essential Worker Study, a partnership with University of Nebraska Medical Center and FORWARD, the national databank for rheumatic diseases. This study, which begins in late June, will help our union understand the impact of the COVID-19 pandemic on our members, and focus on rates of infection, which types of workplaces have had the most infections, and vaccination rates.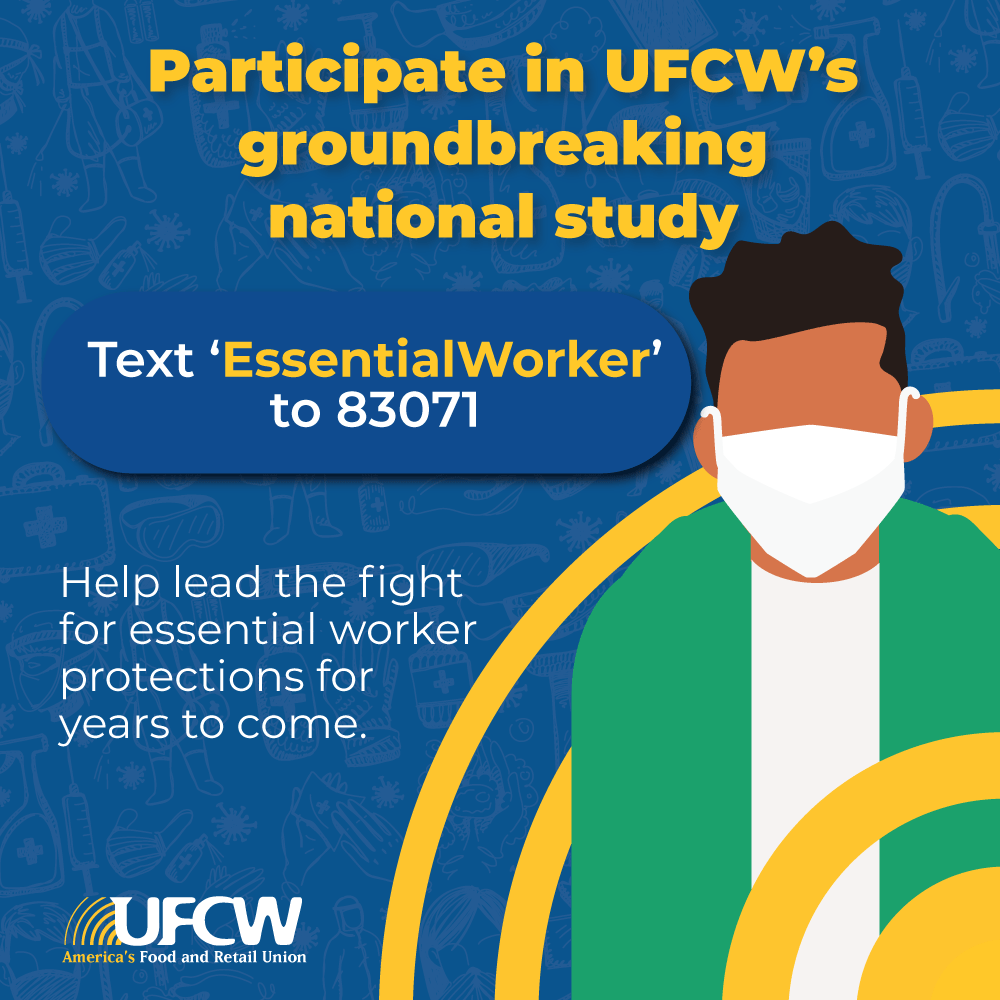 To date, over 15,000 members have signed up to participate in the Essential Worker Study. About 65 percent of the participants are women and 35 percent are men. Grocery worker participants are trending higher and so are members who are between the ages of 25 to 49 and 50 to 79, as well as members who speak English as a first language. We are doing well at recruiting members on the West Coast and Northeast, but need more members from other areas and industries in the country to participate in order for this study to reflect the true diversity of our union.
Participating in the Essential Worker Study is easy and involves the following:
• Weekly Text Message: UFCW Members will receive a text message either once a week or every other week inviting them to fill out a short survey or providing key study results and updates. Survey responses will be kept anonymous and members' privacy will be protected.
• Critical Safety Information: UFCW members will have priority access to COVID-19 informational newsletters and participate in Q&As with the top infectious disease doctors in the country.
• Sharing Your Views: By answering just a few questions, UFCW members will help strengthen workplace protections and protect essential workers for years to come.
The UFCW and FORWARD are looking for locals that are interested in forming a small working group to help us recruit more members to participate in the study, including non-English speaking members. If your local is interested in joining this working group, please contact Director of Communications Jess Raimundo at jraimundo@ufcw.org.
You can get more information about the Essential Worker Study here. To help locals spread the word about the study, the Communications Department has created promotional materials, which are available here.