The International's National Bargaining Department, Occupational Safety and Health (OSH) Office and Legal Department have created new contract language to protect our members in the wake of recent shootings and other violent attacks inside the stores we represent.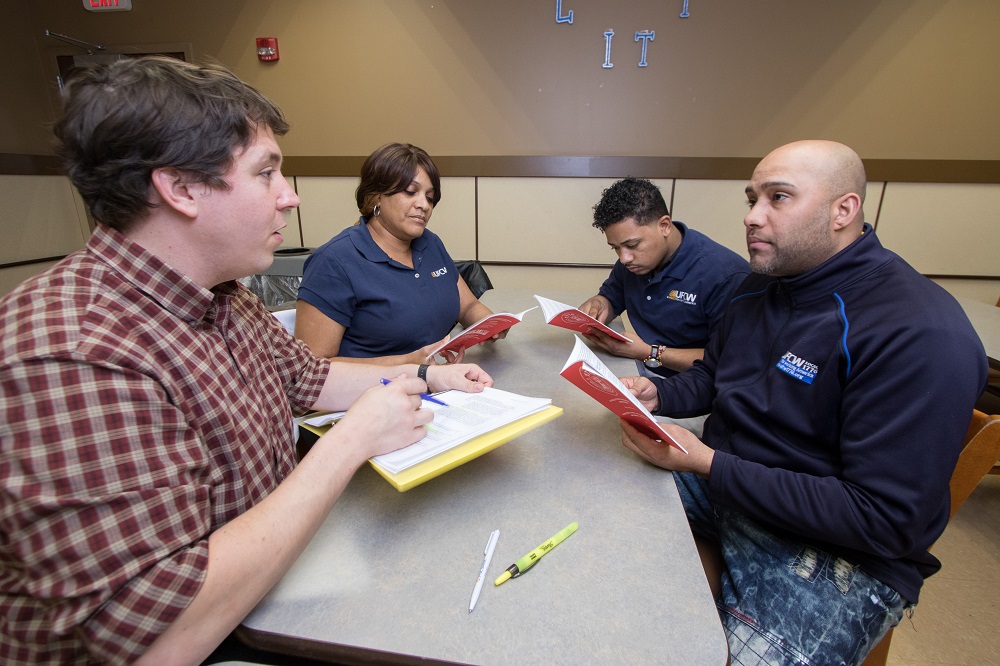 The new contract language, titled "Shootings, Other Violent Attacks and Dangerous Emergencies at Stores," was created after consulting with some of our local unions and members that have been confronted with the all too common occurrence of random shootings in the workplace, including the local unions involved in the two most recent shootings. These consultations helped our union identify some safety areas where our bargaining agreements may be silent or not comprehensive enough in addressing.
The new contract language identifies procedures that workers should follow to protect themselves and co-workers during dangerous emergencies. The language also addresses the need to make sure that emergency doors or exit routes are capable of being readily and immediately opened from the inside of stores; panic or emergency alert buttons are installed throughout stores that directly notify emergency and law enforcement services; security guards are posted in stores; and paid special administrative leave, as well as counseling, therapy and crisis and victim assistance services are available to members should a dangerous emergency occur.
"Our frontline workers in grocery stores have put their lives on the line daily to make sure families have the food they need during this pandemic," said OSH Office Director Robyn Robbins. "And sadly, these same frontline workers have always been on the front lines of workplace violence, suffering injury and death. Protecting workers and preventing injury from violent assaults must be the highest priority for employers, elected officials, and for this union."
Locals can obtain the new contract language by contacting Jessica Jones in the National Bargaining Department at jjones@ufcw.org.