More than 100 members of UFCW Local 152 who work at B&B Poultry in Norma, N.J., recently ratified a new contract that raises wages and improves access to union representatives.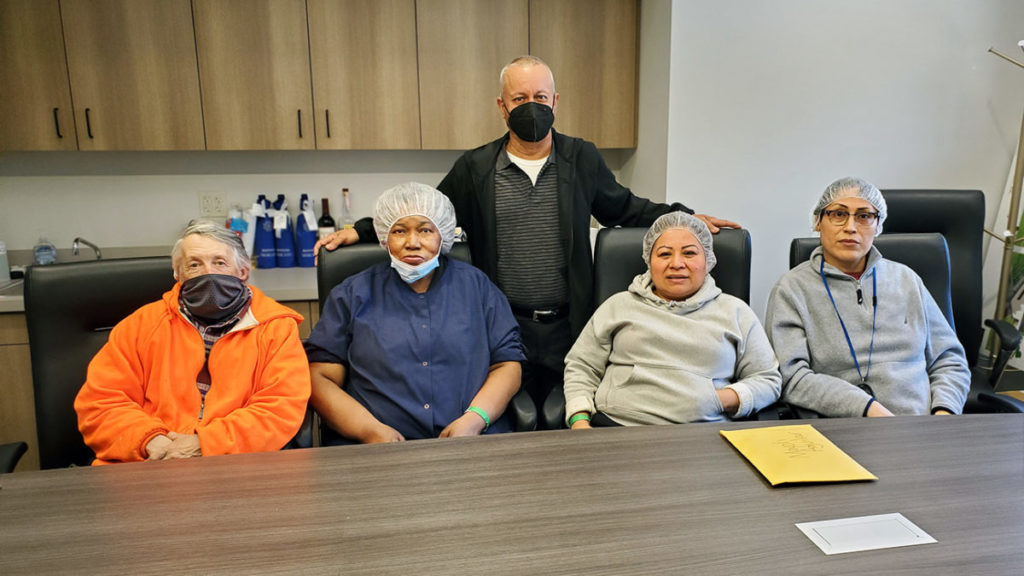 The two-year contract includes annual wage increases, including an increase retroactive to January 1st, 2021, as well as a base differential increase for certain positions. Under the new contract, Union Representatives and Shop Stewards will now be able to formally meet new hires at orientation. The access to our union is important because many new members have never worked in a union position before, and do not understand the benefits of their contract and what union representation means.
Language to comply with New Jersey Earned Sick Leave policies is also included in the contract, and unused paid time off/sick time can now be cashed out at the end of the year. The contract also provides members with the opportunity to voluntarily purchase supplemental benefits, such as disability or life insurance.
Members of the Negotiating Committee included Director of Collective Bargaining Dan Ross; Union Representative Jose Echevarria; Shop Stewards Robert Vistulli and Mayoli Aguilar; and Committeepersons Diane Burrus and Norberto Rodriguez.