The month of May is Asian American and Pacific Islander (AAPI) Heritage Month, a time to pay tribute to AAPIs and their many contributions to our communities, country, and union family. This year's theme is "Advancing Leaders Through Purpose-Driven Service."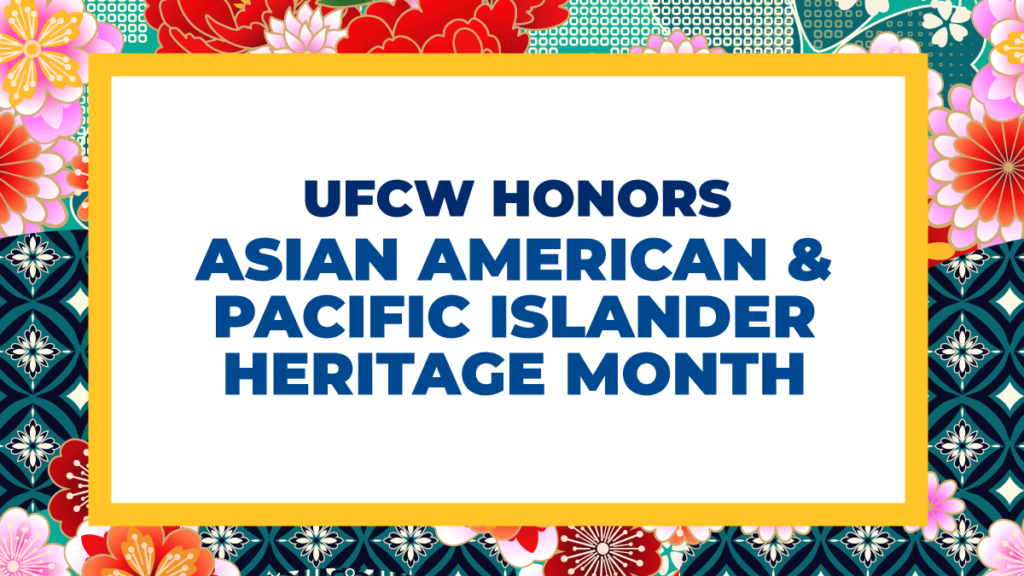 The origins of this celebration date back to 1977, when Representative Frank Horton of New York and Senator Daniel Inouye of Hawaii introduced resolutions to proclaim a week in May as Pacific/Asian American Heritage Week. When neither of these resolutions passed, Representative Horton introduced a similar resolution in 1978, which was passed by the House and Senate and signed into law by President Jimmy Carter that same year. In 1992, Congress designated the month of May as Asian/Pacific American Heritage Month to commemorate the arrival of the first Japanese immigrants to the U.S. on May 7, 1843, and the completion of the transcontinental railroad on May 10, 1869.
The majority of the workers who laid the tracks of the transcontinental railroad were Chinese immigrants. These workers earned a reputation as effective and hard-working community members; but despite their hard work, they faced racism, legal discrimination, and unfair labor practices.
America wouldn't be America without Asian immigrants and people of Asian heritage. Asian American and Pacific Islander history is American history. Every aspect of life, including arts, literature, culture, science, and more, has been positively impacted.
Here are some trainings, activities, and resources you can use to celebrate AAPI Heritage Month:
If your local has a member activist you would like to profile during AAPI Heritage Month, please contact Julie Anderson at janderson@ufcw.org. If you have AAPI members who would like to be connected for more information about the formation of the AAPI constituency group, please contact Civil Rights and Community Action Department Director LaQuita Honeysucker at lhoneysucker@ufcw.org.