Last week, the UFCW condemned the senseless violence at the Stop & Shop store in West Hempstead, N.Y. Our union also called on local and federal leaders for action to prevent future tragedies like this from further endangering essential workers already facing COVID-19 risks. Stop & Shop grocery workers at this store are represented by UFCW Local 342 and RWDSU/UFCW Local 338.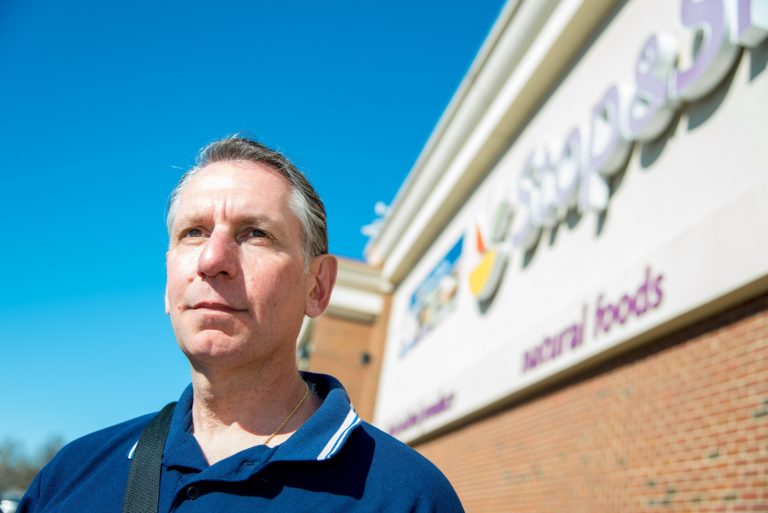 UFCW Local 342 issued the following statement:
"We are greatly saddened by the tragic shooting at the Stop & Shop in West Hempstead. Our thoughts remain with the victims, their families, the customers, workers and all who were affected by this horrible act of violence that unfolded today. Our members are top priority as is their safety and well-being…."
"The victims and witnesses of today's tragedy were just innocent people doing their jobs and shopping for their families. Nobody should have to worry about losing their life while providing for their loved ones. Over the last year, our country as well as our industry, has been faced with such crisis and loss due to the COVID-19 pandemic, and now today we have faced crisis and loss at the hands of violence. As we continue to work through this tragic incident, we do so with the strength and perseverance this organization and its members have always put forward."
"We are devastated by the tragic shooting at the Stop & Shop in West Hempstead," said RWDSU/UFCW Local 338 President John R. Durso in a statement. "Our thoughts are with the victims, their loved ones, and all those, including workers and customers, who witnessed today's horrifying events. Our priority is and always will be the physical and mental well-being of our members…."
"The working people at Stop & Shop are essential workers and ensured that all of our communities, including West Hempstead, had what they needed to navigate the pandemic," Durso added. "The last year has been one full of resiliency, but also one of great worry. These workers have been through a tremendous amount and should never have to fear for their safety. We as a society must recognize that gun violence is a workplace safety issue and that as part of this healing, we must make changes to ensure that this doesn't happen again. We owe it to our essential workers."
UFCW International President Marc Perrone and RWDSU/UFCW President Stuart Appelbaum also highlighted the need to protect essential workers from violence in stores as these hard-working men and women continue to report to work during this pandemic.
"America's grocery workers have been bravely putting their health at risk on the frontlines of COVID-19 every day to keep our families fed," said Perrone in a statement. "This latest mass shooting is a tragic reminder that the pandemic is not the only threat these workers face. While we have rightfully focused on doing more to protect essential workers from the risks of the pandemic, more must be done by our corporate and elected leaders to address the epidemic of gun violence that threatens workers' lives, and continues to infect more and more workplaces."
"No worker should have to worry about whether or not they will go home to their families at night, and tonight sadly, someone won't be going home. That is unconscionable," said Appelbaum in a statement. "It will take a long time to heal from today's tragedy. Our members have been on the frontlines of the pandemic for over a year, they have already endured too much, and we cannot and will not stand for senseless gun violence in their workplaces. We can, and we must ensure workers are safe at work."