Every year on April 28, the UFCW joins labor unions and other groups in the U.S. and around the world to observe Workers Memorial Day. On this day, we remember those who have suffered and died on the job and renew and reinvigorate our efforts to ensure safe jobs for all people.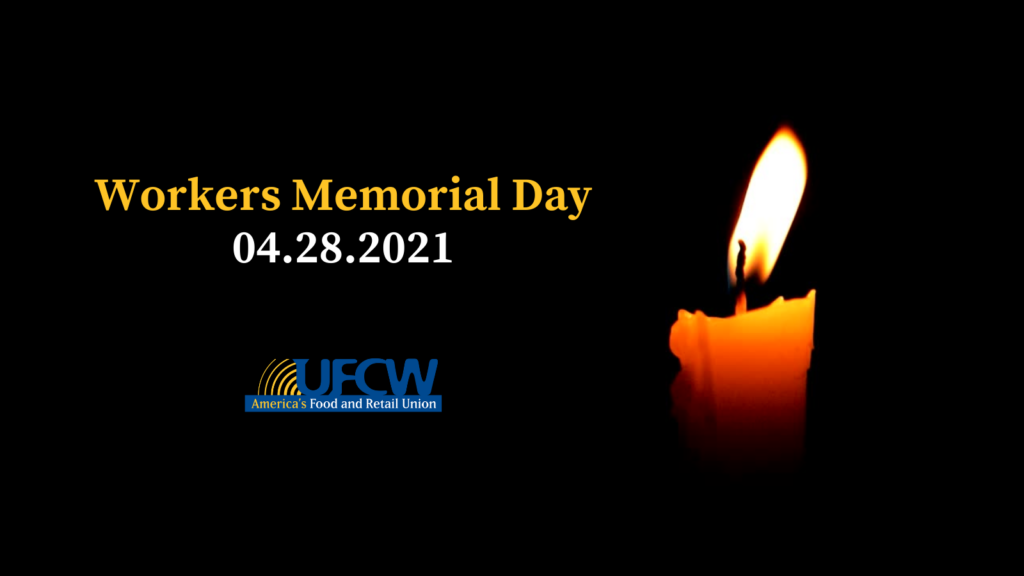 The Communications Department has created Workers Memorial Day materials for locals so that we can remember and honor workers who have suffered or died on the job, including our members and all essential workers who have exposed to or died from COVID-19. These materials also include messaging that calls for efforts to make workplaces safer, including access to vaccines.
Please let us know if your local is planning to hold any Workers Memorial Day activities so that we can amplify our message leading up to and on April 28. If your local is attending or hosting an event to observe Workers Memorial Day, please share that information, along with photos, with Julie Anderson at janderson@ufcw.org.