On April 9, the UFCW and RWDSU called for a full review of Amazon's conduct during the election period in Bessemer, Ala., following the company's ruthless campaign to intimidate employees. The RWDSU/UFCW led the campaign to unionize Amazon workers at the Bessemer facility and is demanding an investigation into the union-busting tactics used by the company leading up to the election.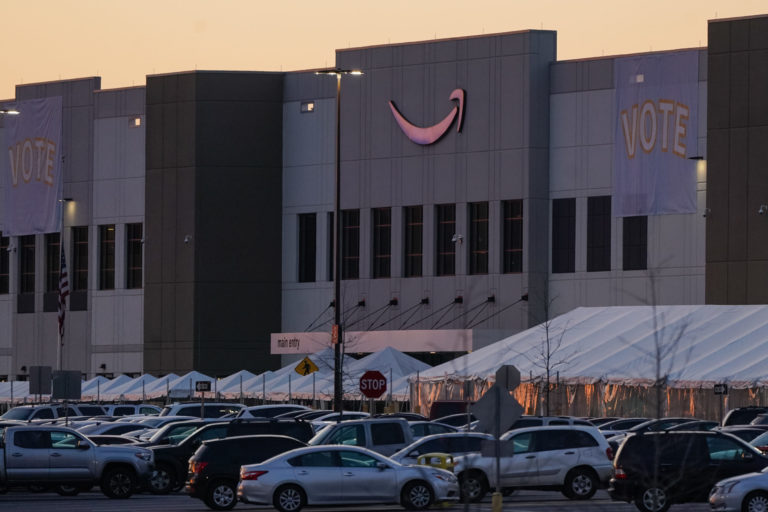 "Amazon workers in Alabama are ready to unionize and are speaking out for the safer working conditions they have earned as frontline workers during this pandemic," said UFCW International President Marc Perrone in a statement. "Today's initial tally of votes in this election is just the beginning of this process and a full review must be conducted given Amazon's ruthless intimidation campaign to pressure its Bessemer employees not to unionize. These Amazon workers fought valiantly to build a better life and have inspired millions of essential workers across the country with the courage they showed by making their voices heard in this union election."
"As the union for 1.3 million frontline workers, the UFCW and its affiliate RWDSU will not rest until an independent investigation is complete and Amazon is held accountable for the shameless union-busting tactics it has deployed in an attempt to silence its Alabama workers," Perrone added. "The UFCW and the RWDSU Council will expose the ruthless worker intimidation campaign led by Jeff Bezos to tip the scales against these Amazon workers seeking to unionize. It is more clear than ever that Congress must pass the PRO Act and put an end to the vicious attacks waged by companies like Amazon that are hell-bent on denying their employees the right to form a union."
RWDSU/UFCW President Stuart Appelbaum reiterated the need for a full investigation of Amazon's anti-union tactics.
"Amazon has left no stone unturned in its efforts to gaslight its own employees," said Appelbaum in a statement. "We won't let Amazon's lies, deception and illegal activities go unchallenged, which is why we are formally filing charges against all of the egregious and blatantly illegal actions taken by Amazon during the union vote."
"We demand a comprehensive investigation over Amazon's behavior in corrupting this election," said Appelbaum. "Working people deserve better than the way Amazon has conducted itself during this campaign. This campaign has proven that the best way for working people to protect themselves and their families is to join together in a union. However, Amazon's behavior during the election cannot be ignored and our union will seek remedy to each and every improper action Amazon took. We won't rest until workers' voices are heard fairly under the law. When they are, we believe they will be victorious in this historic and critical fight to unionize the first Amazon warehouse in the United States."