On March 31, the UFCW voiced its support for President Biden's American Jobs Plan, which will invest in urgently needed infrastructure like public transportation and roads; increase investment in pre-apprentice and apprentice programs that build job opportunities in every community; and create good-paying union jobs that are vital to a strong economic recovery.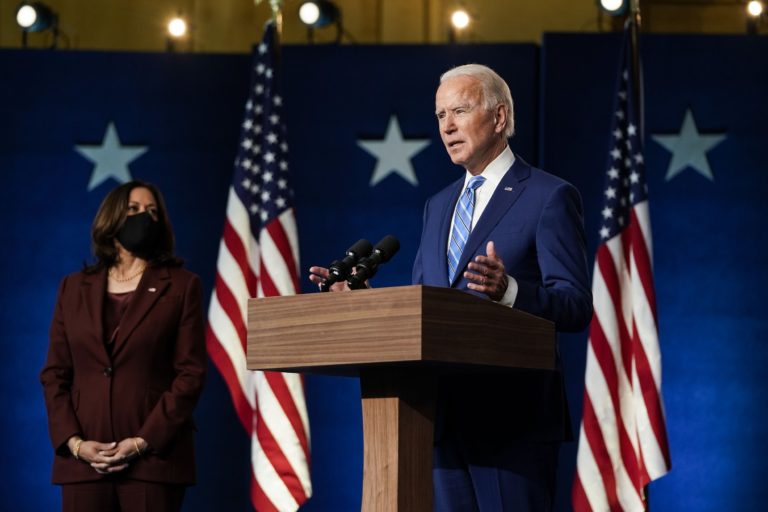 President Biden's American Jobs Plan includes provisions that would:
Create good, quality jobs that pay prevailing wages in safe and healthy workplaces.
Ensure workers have a free and fair choice to organize, join a union, and bargain collectively with their employers. 
Increase unionization across the economy, helping to improve worker productivity and strengthen economic growth.
Invest in workforce development programs to help underserved groups and prepare students for good-paying career paths before they graduate from high school.
"President Biden's American Jobs Plan is a strong investment in our country's infrastructure that has been neglected for years to provide corporate tax breaks for companies exporting jobs overseas," said UFCW International President Marc Perrone in a statement. "This plan puts American workers on a level playing field and invests in our communities rather than offshore tax havens for billionaires."
"America's essential workers in grocery stores and meatpacking plants need action now to protect them as they put their health at risk on the front lines of this pandemic," Perrone added. "President Biden's plan puts power back in workers' hands by restoring protections enabling workers to exercise their right to join a union and negotiate for higher wages, better benefits, a secure retirement, and the safer workplaces they need. The UFCW is calling on Congress to quickly pass the American Jobs Plan and send it to President Biden's desk for his signature so that we can deliver the critical assistance these workers need."
Click here to learn more about the American Jobs Plan and the support it provides to essential workers across the country.