Last week, the UFCW condemned the senseless violence at the King Soopers grocery store in Boulder, Colo. Our union also called on state and federal leaders for a full investigation and action to prevent future tragedies that could endanger essential workers already facing COVID-19 risks. The workers at the store are represented by UFCW Local 7.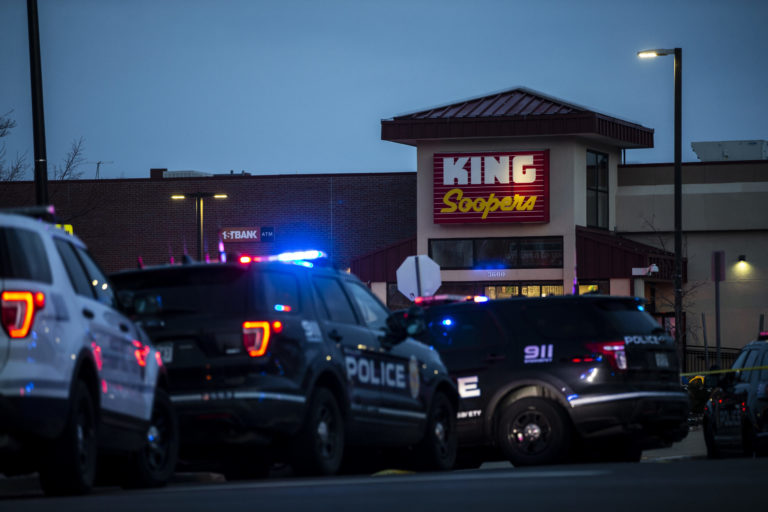 "Our community experienced a senseless act of violence that caused unnecessary loss of line in Boulder's vibrant community," said UFCW Local 7 President Kim Cordova in a statement. "It is will deep sadness we mourn the victims and their families who have lost loved ones today, including the heroic Boulder police officer who died in the line of duty. We are forever grateful to the grocery workers, customers, and the first responders who acted swiftly to prevent even greater loss of life—protecting our members and all those in danger inside the store."
"For the last year, our members and other associates have fought an invisible enemy, COVID-19, but today, several innocent souls were killed by an evil human. We call on government officials and employers to do more to protect our members and communities from the constant threat of violence," Cordova added.
UFCW International President Marc Perrone also highlighted the need to protect essential workers from violence in stores as these hard-working men and women continue to report to work during this pandemic.
"As the union for the brave Colorado grocery workers caught in the crossfire of this tragic shooting, the UFCW is heartbroken and our prayers are with our members, their families, and the loved ones of all the victims," Perrone said in a statement. "We are deeply thankful to the grocery workers, customers, and first responders whose courageous actions helped to prevent even more lives from being lost."
"Every day of this pandemic, grocery workers have been bravely putting their health at risk on the frontlines of COVID-19 to keep our families fed," Perrone added. "This shooting is a tragic reminder that the pandemic is not the only threat our communities face. Protecting essential workers and the families they serve must be the first priority of corporate and elected leaders. The UFCW is calling for an immediate investigation into this shooting, urging Governor Polis and Colorado leaders to work with law enforcement at the federal, state, and local level to determine how this happened. The victims and their families deserve answers and need to know that our leaders are doing all they can to prevent future tragedies like this from endangering even more of our country's brave essential workers."