On Feb. 26, the UFCW and Cargill announced a new partnership to provide COVID-19 vaccine access and education to thousands of essential workers at the company's meatpacking facilities in Dodge City, Kan., Lake Odessa, Mich., and Schuyler, Neb.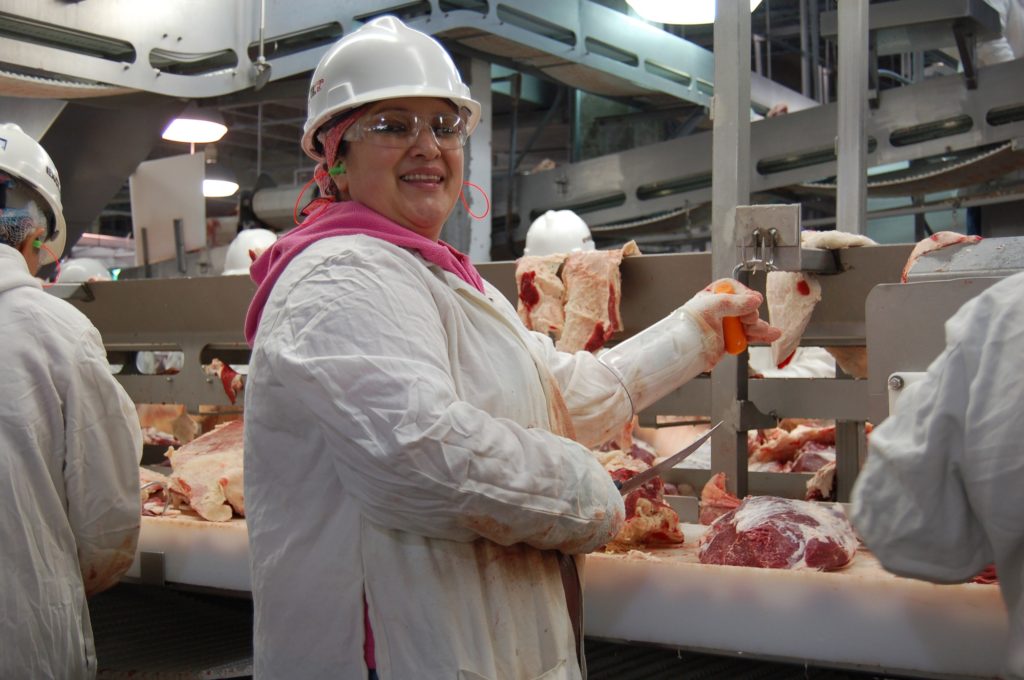 The UFCW and Cargill are working closely with outside medical experts and state health departments on vaccine planning to ensure Cargill's essential employees have the support they need in receiving vaccinations as soon as supplies are available without jeopardizing the prioritization of essential health care workers and others at extreme risk. The first round of vaccinations will be offered to employees age 65 and older, followed by the remaining staff as recommended by local health departments. Vaccinations at all three facilities are voluntary, and each team member will be provided an additional four hours of pay to accommodate receiving the vaccine.
The company will continue to work with Marathon Health, local health departments, public health officials, and other strategic partners in all the U.S. communities where it operates to help facilitate vaccinations as soon as supplies are available.
"As the largest union for America's meatpacking workers, the UFCW welcomes this critical step by Cargill to immediately increase access to the COVID vaccine for these brave essential workers," said International Vice President and Food Processing, Packing and Manufacturing Division Director Mark Lauritsen. "We are pleased to work together with Cargill in locations where we represent workers to educate our members on the importance of getting vaccinated. The UFCW is urging all companies in the industry to follow the lead of Cargill and others that are taking steps to ensure that our country's frontline food workers have access to the vaccine as these men and women continue to keep our food supply secure during the pandemic."
"Our response throughout this pandemic is guided by our values – putting people first and doing the right thing," said President of Cargill North America Jon Nash. "We have been unwavering in our commitment to protect the health and safety of our employees, who are working tirelessly to ensure millions of people have food to eat. We are applying these same values when it comes to vaccinations."