UFCW Local 152 members who work at Goya Foods in Pedricktown, N.J., recently ratified a new contract that raises wages and improves benefits. Goya Foods is the largest Hispanic-owned food company in the United States, and these members are employed as warehouse workers, operators, and in other positions at the facility.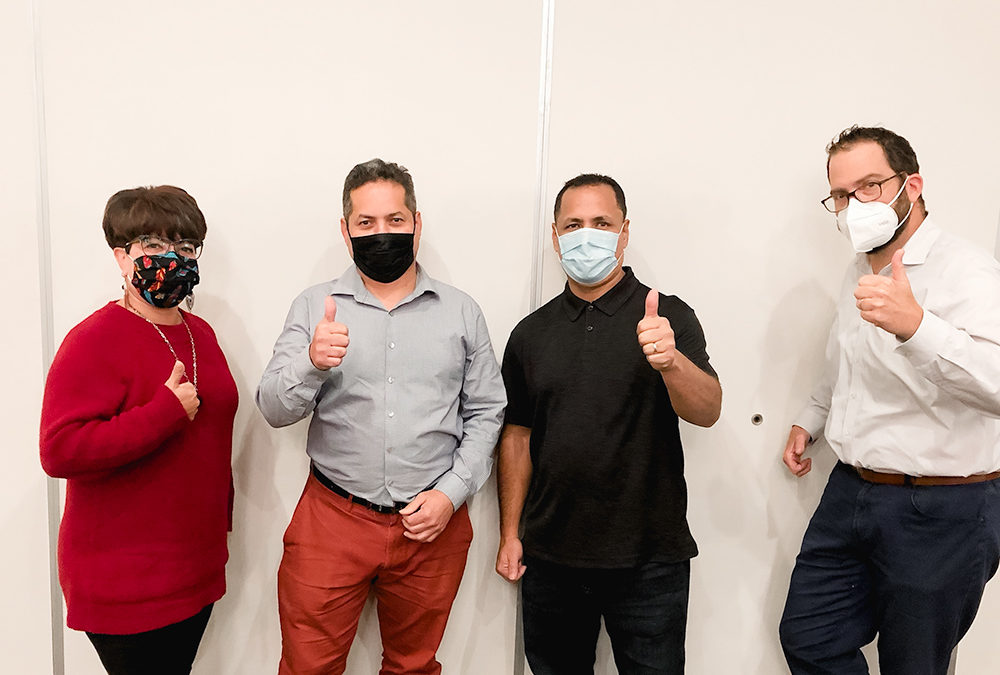 The five-year contract includes a $2.00 base rate increase for all members, as well as respectable wage increases throughout the life of the contract and increases for certain rated positions. The contract also includes increases to the company's yearly benefits contribution through the life of the agreement to maintain the same quality health insurance benefits. In compliance with the New Jersey Sick Leave Law, all members will now receive up to 40 hours (or five days) of sick time each year, which can be cashed out at the end of the year if unused.
To help our members secure a safe and steady retirement, the contract also allows members to begin participating in the UFCW Local 152 Savings Plan. Goya Foods will make guaranteed monthly contributions to the plan on behalf of every member with more than one year of service, and members can also elect to contribute to the plan themselves. The contact also includes added language to better define various articles.
Members of the Negotiating Committee included Director of Collective Bargaining Dan Ross; Executive Director Danette Montes-Palmore; and members Jose Vazquez, Luis Vazquez, and Julio Duran.