On Feb. 1, Kroger retaliated against a new grocery hazard pay mandate in Long beach, Calif., by announcing the closures of multiple grocery stores. The UFCW condemned this move by Kroger, which was an attempt to intimidate other cities considering grocery hazard pay mandates. As Kroger moves forward with closing the stores, UFCW locals are making their voices heard and continuing to build momentum at the state and local level for additional hazard pay mandates, helping to successfully pass measures in Los Angeles, Oakland, Seattle and other cities.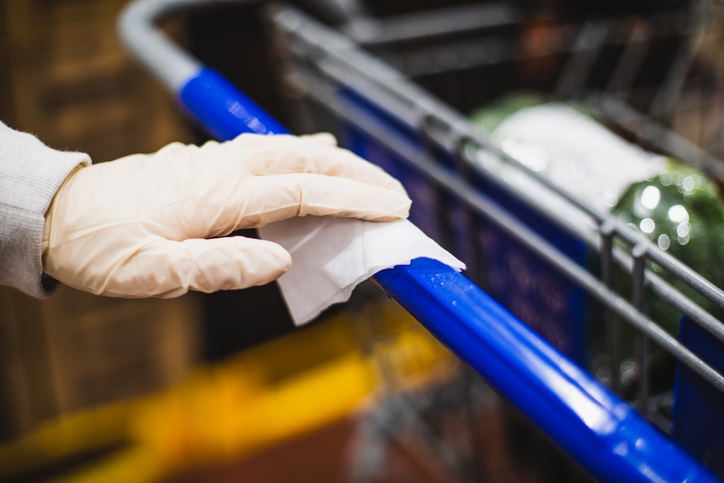 The workers affected by the store closings in Long Beach are members of UFCW Local 324, and UFCW International President Marc Perrone issued a statement in response to Kroger's actions as follows:
"Since the pandemic began, Kroger has made billions in profits because of the sacrifices of grocery workers who have been putting their own health and safety on the line every day," said Perrone. "Rather than provide the hazard pay these grocery workers have earned and deserve, Kroger decided to threaten these workers and the community's access to food in the middle of a public health crisis. City leaders stepped up to take care of these essential grocery workers and ensure they receive hazard pay for the danger they face. Kroger closing these stores is truly outrageous conduct and a ruthless attempt to create a chilling effect that will discourage other cities from doing what is right and enacting hazard pay mandates that recognize the threat these workers face from COVID-19."
"Let us be very clear, this is not how you treat frontline essential workers that face daily and worsening exposure to COVID-19," Perrone added. "America's grocery workers will not be silenced in the face of these shameless scare tactics. Major grocery chains across the country have already agreed to new hazard pay agreements and Americans strongly support hazard pay in recognition of the ongoing risks these grocery workers are facing. Kroger does not have the right to ignore laws designed to protect workers and the public during this escalating health crisis. As America's largest food and retail union, UFCW will use every tool available to ensure that Kroger follows the law and that our state and federal leaders hold companies accountable for flagrantly choosing to evade these vital workplace laws."
As Kroger closes stores in Long Beach, UFCW locals are continuing to advance hazard pay legislation in other cities and counties in California and other states.
UFCW Local 770 worked with the Los Angeles City Council to advance a new hazard pay measure on Feb. 2 that would temporarily provide hazard pay for essential workers in grocery and drug stores. UFCW Local 5 helped to pass a $5 per hour hazard pay ordinance in Oakland, which will go into effect immediately and a $3 per hour hazard pay ordinance in San Jose that will go into effect in 30 days. The local is also advocating hazard pay in the cities of San Francisco, Berkeley, San Leandro, Concord and San Mateo.
On Jan. 25, UFCW Local 21 worked with the Seattle City Council to pass hazard pay legislation that requires certain large grocery and food retail businesses with at least 500 employees globally to pay $4 per hour hazard pay for grocery store workers. Similar legislation was passed by the Burien City Council just south of Seattle on Feb. 1 and the local is looking at additional cities across the region.
"I am grateful the council recognized the risks grocery store workers face during this extraordinary crisis," said Maggie Breshears, who is a member of UFCW Local 21 and works at the Greenwood Fred Meyer. "Thank you to our communities for hearing our stories and helping us get our voices out. Now, thanks to our hard work together, Seattle has won hazard pay for essential front line grocery store workers. This is a victory for Seattle workers, and I hope other cities follow Seattle's lead."