Over 100 members of UFCW Local 152 who work at Lassonde Pappas & Co., a beverage manufacturer in Bridgeton, N.J., recently ratified a new contract that raises wages and improves benefits.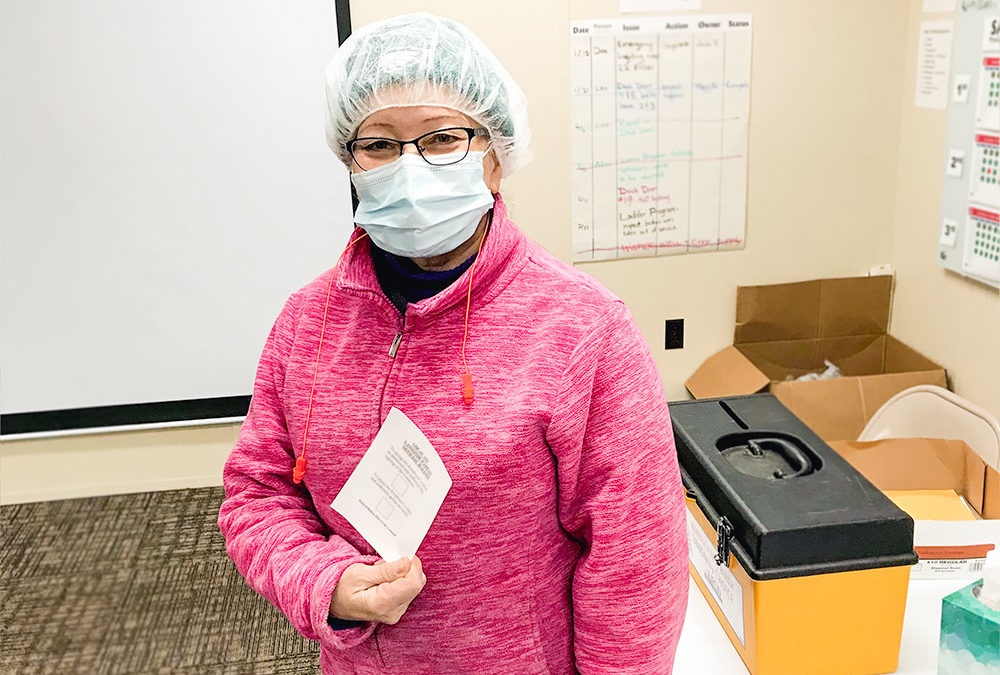 The three-year agreement, which was ratified by an overwhelming margin, includes a substantial retro pay provision, yearly wage increases, increased premiums for higher-skilled positions, increased sick days, paid steward days, and enhanced bereavement leave. The contract also protects affordable health care by ensuring that tier-one employees have zero-cost share health benefits. Additionally, members in tier-two will be able to pay much less for their health benefits or have their current contributions frozen for the life of the agreement. In addition to the economic improvements in the new contract, members now have the ability to elect voluntary supplemental benefits through payroll deduction. Several contractual items were also updated for clarity.
Members of the Negotiating Committee included Director of Collective Bargaining Daniel Ross; Vice President and Union Representative Carmine DelVicario; Director of Organizing Chad Brooks; Chief Steward Lance Winchester; Stewards Ronald Wolfe, Walt Allison, Francisco Rivera, and Christopher McDowell; as well as committee members Carol Kasson, Harry Shields, and Sean McDaniels.