On Jan. 25, the UFCW praised action by President Joe Biden to strengthen safety measures and protections for American workers most at risk as COVID-19 cases surge nationwide. The "Made in America" executive order, along with recent actions to strengthen the Occupational Safety and Health Administration's (OSHA) enforcement of workplace safety and stop the push to increase poultry line speeds, was welcomed by the UFCW as a key step to support frontline food workers across the country.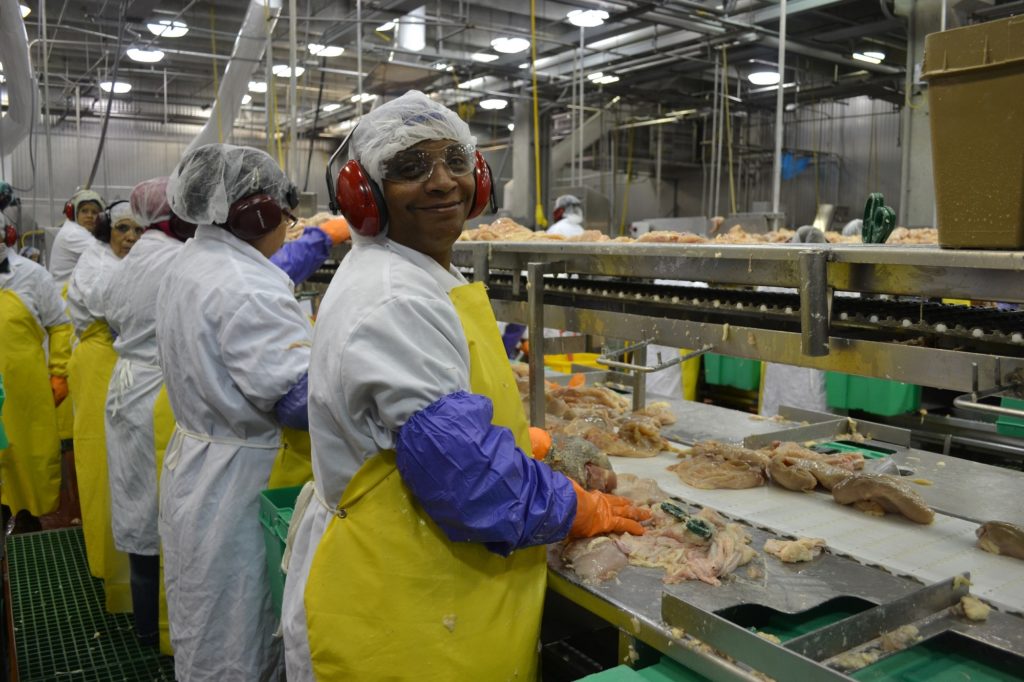 Specifically, these key actions by President Biden include:
Supporting America's workers through federal purchasing: This "Made in America" executive order is central to President Biden's commitment to invest in American manufacturing, including critical supply chains, and grow good-paying, union jobs. The order states that the federal government should buy from suppliers that are treating their workers with dignity and respect. President Biden remains committed to working with partners and allies to modernize international trade rules—including those related to government procurement–to make sure all countries can use their taxpayer dollars to spur investment in their own countries.
Strengthening food worker safety through OSHA enforcement: A recent executive order states that the U.S. Department of Labor will review the enforcement efforts of OSHA related to COVID-19 and identify any short-, medium-, and long-term changes that could be made to better protect workers and ensure equity in enforcement. This includes the issuing of an emergency temporary standard and launching a national program to focus OSHA enforcement efforts related to COVID-19 on violations that put the largest number of workers at serious risk or are contrary to anti-retaliation principles.
Protecting meatpacking workers by stopping dangerous line speed increases: In a new action by the Office of Management and Budget, President Biden has halted the effort led by the Trump Administration to increase poultry plant line speeds. This policy change is a critical step to putting worker safety ahead of industry profits as these plants continue to face elevated risks as COVID-19 cases surge nationwide.
"Today's executive order by President Biden makes clear that our country's critical supply chain industries — including grocery, health care, meatpacking, and food processing — must put their frontline workers first," said UFCW International Marc Perrone in a statement. "President Biden's new Buy American executive order not only reflects a commitment to worker safety that had been lacking in years past, it further ensures that taxpayer dollars from federal contracts go to companies that support good-paying, union jobs." 
"President Biden is already showing the type of commitment to the health and safety of frontline food workers that the American people expect and deserve, including actions to strengthen OSHA workplace safety enforcement and stop the dangerous push to increase poultry plant line speeds," Perrone added. "It is now critical that members of Congress from both parties work with the White House to ensure these critical worker protections are fully implemented before this deadly and growing pandemic costs even more lives."