Locals are opening union halls and union medical centers as COVID-19 vaccination sites as COVID-19 cases continue to climb.
UFCW Local 876 President Dan Pedersen recently announced that their union hall in Madison Heights, Mich., was named as a COVID-19 vaccination site. UFCW Local 876 has been hosting vaccination appointments for surrounding communities as well as eligible members since Jan. 31. The first event resulted in well over 1,000 vaccinations. UFCW Local 876 members who work at Medstar Ambulance were on site to observe the vaccination process.
"I could not think of a better way to recognize the incredible hard work and sacrifices UFCW Local 876 members have made during this pandemic than to advocate and push for the ultimate protection of vaccination," Pedersen said. "And with the union hall's long-standing tradition of hosting and helping the community, it presented as the perfect opportunity to serve."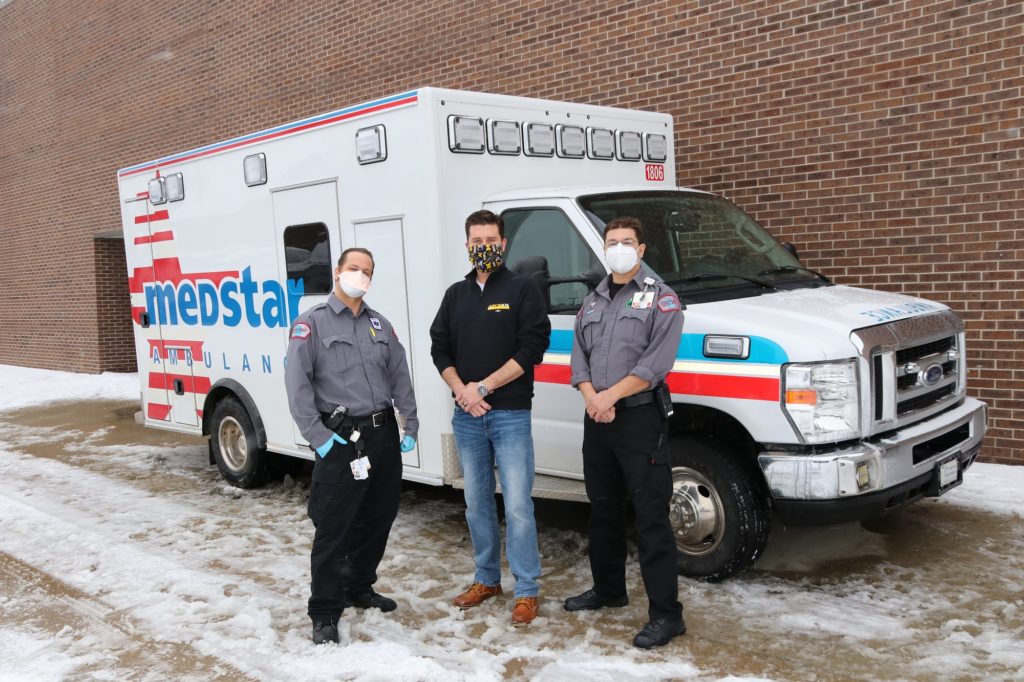 Pedersen's drive to get the vaccine to his members was fueled by the growing risks essential workers face in Michigan as the pandemic continues. UFCW Local 876 grocery workers interact with thousands of customers each day, making them more vulnerable than most any other vocations, and deserve to be recognized. Pedersen's outreach effort peaked membership interest, resulting in hundreds of appointment inquiries.
"It is everyone's responsibility to share in the challenges that face our state, bringing our best ideas forward," Pedersen said. "We seized this opportunity to protect our members and to provide for the health of our families and communities and are grateful to do so."
On Jan. 26, UFCW Local 1546 launched its own vaccination effort, beginning with vaccinating some of its members at its Union Medical Center in Chicago. About 4,000 of the local's members, who work for the meatpacking industry, are covered by the Union Medical Center. UFCW Local 1546 coordinated with meatpacking employers, including the Chicago Midwest Meat Association, to provide members with time off to come to the Union Medical Center for their appointments, and is also working with the Human Resources representatives at meatpacking plants and using social media to reach members.
The local's Union Medical Center is distributing about 60 vaccinations a day and plans to increase the number of vaccinations to 100 shots per day beginning Feb. 10. Vaccinations are currently open to members only, but will be open to members' families once all members have received their second shots.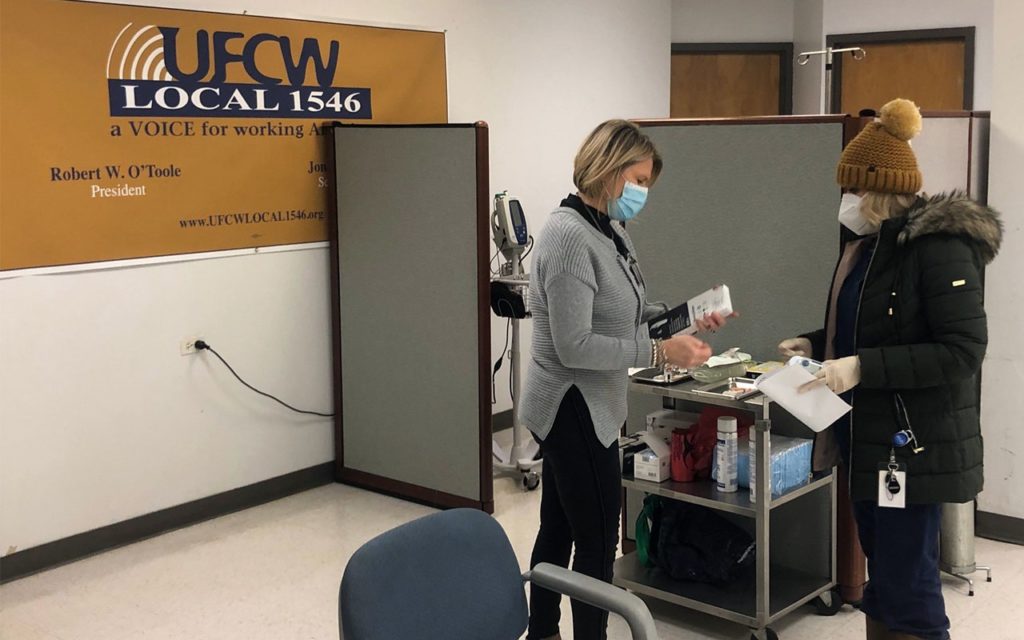 "UFCW Local 1546 is leading the way during this pandemic by offering a large portion of our members who work primarily in the meatpacking industry the opportunity to receive COVID-19 vaccinations directly through our Union Medical Center in Chicago," said UFCW Local 1546 President Robert O'Toole. "Partnering with its doctors and nurses, we want to ensure that our essential workers serving on the frontlines, and eventually their family members too, do not have to put their own health at risk to ensure Americans have the food they need during this crisis."
Resources are available to help members receive local alerts about health and safety measures and other COVID-19 related news here.