On Jan. 20, the UFCW welcomed the inauguration of President Joe Biden and Vice President Kamala Harris at this critical point in the pandemic. As COVID-19 cases skyrocket across the country, the UFCW called on Republicans and Democrats in Congress to work together on President Biden's agenda to take control of the pandemic and protect essential workers, including more than a million UFCW members in grocery stores, meatpacking plants and other critical jobs.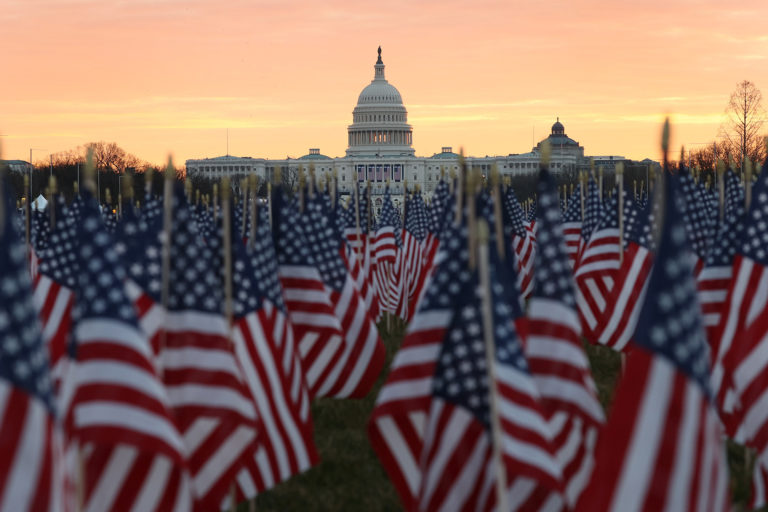 "Looking ahead, with new leadership in the White House, there is new hope for a brighter future for America's hard-working families, and for the essential workers who have done so much to keep us safe," said UFCW International President Marc Perrone in a statement. "For the sake of the country we all love, Republicans and Democrats in Congress must come together and immediately focus on moving this nation forward by committing to help those who have suffered, lost and sacrificed so much.  On behalf of the 1.3 million essential workers we proudly represent, the UFCW stands ready to do our part to help build a safer, better, and more just America."
Key provisions of the Biden Administration's COVID-19 relief plan include:
Calling on CEOs to provide hazard pay to frontline essential workers. Biden's plan calls on employers, especially in grocery and retail, to recognize the risks faced by their essential workers and provide retroactive and ongoing hazard pay to frontline employees.
Creating a strong national vaccination program. Biden's plan invests $20 billion in a national vaccination program in partnership with states. The plan would launch community vaccination centers around the country and deploy mobile vaccination units to hard-to-reach areas. The plan ensures vaccine access is free to all in the United States.
Establishing a national COVID-19 workplace safety standard. Biden's plan calls on Congress to authorize OSHA to issue a COVID-19 Protection Standard that covers a broad set of workers, and provide additional funding for OSHA enforcement to help keep vulnerable workers healthy and safe from COVID-19.
Scaling up COVID-19 testing to stop the spread of the virus. Biden's plan invests $50 billion in a massive expansion of testing, providing funds for the purchase of rapid tests and support to help local governments implement regular testing protocols. Expanded testing will ensure that any American can get a test for free when they need one.
Providing expanded paid sick and family and medical leave. Biden's plan will provide over 14 weeks of paid sick and family and medical leave to help parents with additional caregiving responsibilities when a child or loved one's school or care center is closed; for people who have or are caring for people with COVID-19 symptoms or quarantining due to exposure; and for people needing to take time to get the vaccine.
"President-elect Biden's COVID relief plan is a strong first step to taking control of the pandemic and providing Americans with the essential relief they need as this crisis continues," said Perrone in a statement. "With COVID-19 cases skyrocketing, America's essential workers in grocery stores and meatpacking plants are more at risk than ever before and need action to support them on the frontlines. Despite the growing hazards these essential workers face, many companies in these industries have cut hazard pay and abandoned many of the safety measures still needed to protect workers on the job."
"President-elect Biden's plan puts essential workers first by creating a national COVID-19 safety standard to protect those on the frontlines, expanding paid sick leave for all workers, calling on companies to provide retroactive and ongoing hazard pay for essential workers, and increasing funding for COVID testing, PPE, and vaccine distribution," Perrone added. "Companies that employ essential workers, whether in grocery stores or meatpacking plants, must realize that they can no longer ignore health and safety concerns and the need for hazard pay. For the sake of all essential and frontline grocery and food workers, Congress must now act quickly to build on the blueprint President-elect Biden's COVID relief plan provides and pass a strong bipartisan bill that delivers the critical assistance that America's essential workers need as this crisis continues."
You can read the full details of the COVID-19 relief plan here.