Members of UFCW Local 152 members who work for United Methodist Communities at Bristol Glen in Newton, N.J., ratified a new contract on Dec. 16 that raises wages and improves benefits. UFCW Local 152 represents about 100 members at United Methodist Communities at Bristol Glen, an assisted living facility, and our members are employed as certified medication aides, certified nursing assistants, licensed practical nurses, receptionists, maintenance, housekeeping, cooks and more.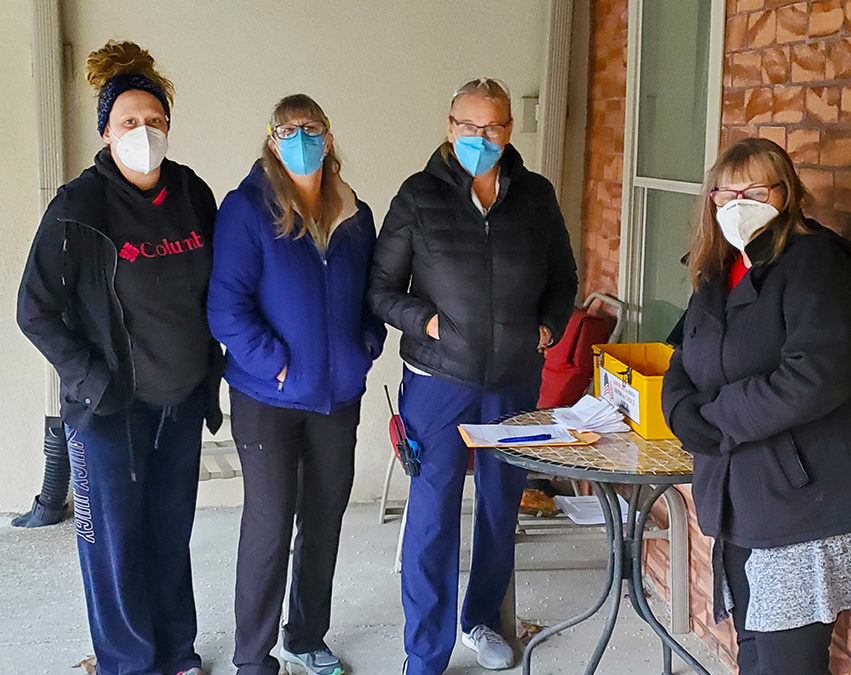 The three-year contract, which was ratified by an overwhelming margin, provides a retroactive across-the-board wage increase, in addition to increases each year for the life of the agreement, as well as a ratification bonus. Furthermore, members will now have a reduction in the percentage of health care coverage copayments. To reward longtime members for their service, the contract introduces a long-requested, tiered longevity increase program. In addition, the Physical Therapy Department at United Methodist Communities at Bristol Glen is now part of the bargaining unit.
The new contract reinforces that the employer pays the cost of any mandatory health examinations, tests, and vaccinations, in addition to increasing the yearly shoe allowance. This agreement also includes language changes for better clarification of policies regarding the New Jersey Earned Sick Leave for the use of sick time at no penalty to the member and maintains affordable health insurance for the life of the agreement.
Members of the negotiating committee included Director of Organizing Chad Brooks; Director of Field Services Peggy Kelly; Union Representatives Matte Kane and Peter White; Shop Stewards Peggy Albert, Jerri Esposito, and Jo-Ellen Kwiatkowsky; and member Stephanie Anistevich.