UFCW Local 367 recently used the Hustle app to mobilize their members after Washington Governor Jay Inslee limited outdoor gatherings in response to a spike in COVID-19 cases in the state and across the country.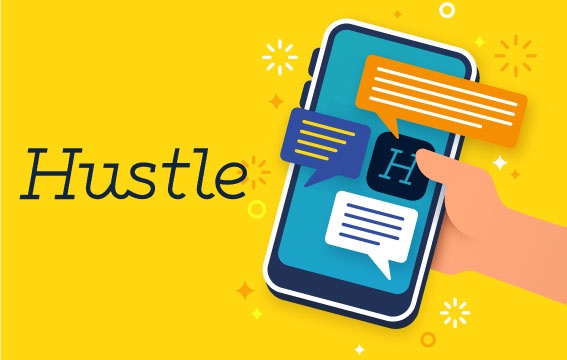 UFCW Local 367 had originally planned a 200-member action to call for hazard pay and safe stores, but pivoted to holding smaller actions after Governor Inslee restricted gatherings to five people. Two member organizers from the local used Hustle, an innovative texting app that helps locals make personal and authentic connections with workers without relying solely on physical home calls, to reach other members. Using the Hustle app, UFCW Local 367 reached over 6,500 members and collected quotes, photos and recorded messages about why hazard pay is so important. 
The member organizers then drove an SUV with an essential workers banner to the parking lots of seven different grocery stores in Lacey, Tumwater and Olympia, and blared the recorded messages from members on a loudspeaker so that customers could hear what hazard pay and safe stores mean to grocery workers. You can see many of the worker stories that the local collected here.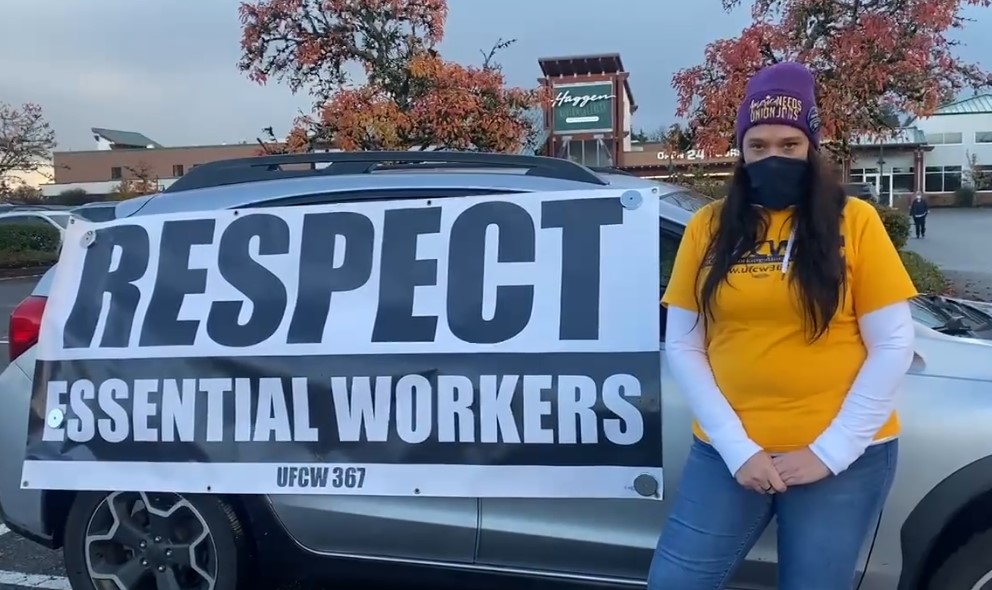 "We were determined to engage our membership," said Patty Estes, who is a SPUR and helped to engage her fellow UFCW Local 367 members via the Hustle app. "Thinking outside of the normal past practice is necessary. I think we were successful in having authenticity with our members because of the crafted, very targeted messages we sent out. Quite honestly, I was overwhelmed trying to read every message that came back. We had to create automatic messages with our asks that I could hit quickly."
"I feel asking members to take collective action through Hustle really made a huge impact in member engagement and them feeling a connection with the union," said UFCW Local 367 Communications Director Tracey Lopez.
"Workers were excited for the upcoming actions; the new restrictions were not going to stop us," said UFCW Local 367 President Angel González Irizarry. "We quickly adapted to find a way for their voices to be heard. Switching our action to mobile and virtual opened the action up for all members to participate no matter their location or work schedule. They loved seeing the action play live on Facebook and see their personal stories go public. They are still talking about it in the stores. We will continue to fight for the hazard pay and safe stores these workers deserve."
To date, the UFCW Communications Department has trained hundreds of representatives and organizers to use this new method of communicating with workers as part of their servicing and organizing campaigns. If your local union is interested in learning to use the Hustle app, please have your Region Director contact Moira Bulloch in the Communications Department at mbulloch@ufcw.org.