On Nov. 23, the UFCW hosted a national press call regarding the new surge in COVID-19 cases across the country and the growing impact this health crisis is having on grocery workers who are still on the frontlines of the pandemic this holiday season. The UFCW also called on top grocery chains to strengthen safeguards, enforce masks in stores and reinstate hazard pay. UFCW members on the call were highlighted in coverage by the New York Times, Washington Post, CBS News, CNBC and USA Today.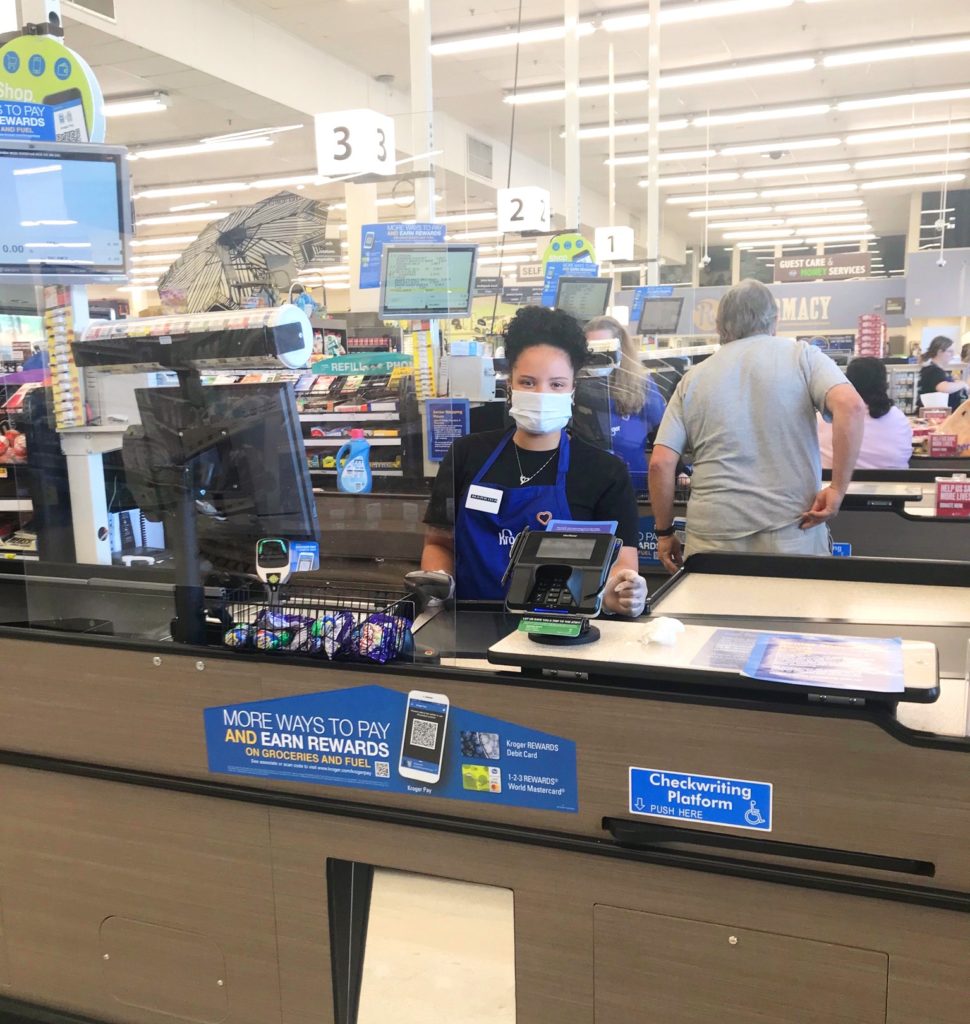 UFCW International President Marc Perrone spoke about the growing danger to grocery workers as holiday shopping begins.
"America's essential workers are facing a holiday season of unparalleled danger as COVID-19 cases explode across the country," said Perrone. "With more than 1 million new COVID-19 cases in the past week, and deaths spiking to unprecedented levels, we are entering what could be the deadliest phase of this pandemic for millions of America's essential frontline workers."
"Simply put, frontline workers are terrified because their employers and our elected leaders are not doing enough to protect them and stop the spread of this virus," Perrone added. "As holiday shopping begins this Thanksgiving, we are already seeing a huge surge of customer traffic. Unless we take immediate actions beginning this holiday week, many more essential workers will become sick and more, tragically, will die. As this threat of this pandemic grows, so will the threat to our communities – and our food supply. Given the spikes in COVID-19 cases and deaths we are all witnessing, it is time for our elected leaders and this nation's food and retail CEOs to take immediate action."
New UFCW numbers show that among our union's members, there have been at least 350 frontline worker deaths – including 109 grocery worker deaths from COVID-19. In addition, the UFCW estimates there have been at least 48,000 frontline workers infected or exposed to the virus, including over 17,400 grocery workers.
During the call, Perrone outlined new initiatives the UFCW is taking to pressure retailers and elected leaders to protect grocery workers, including:
Holiday Shop Smart Campaign – The UFCW is launching a customer safety education effort, targeting regions with major COVID-19 spikes. Customers are urged to wear a mask, follow social distancing and safely discard masks – whenever they shop. 


Letter to Top Retail and Grocery CEOs – The UFCW will be sending a letter demanding that all of the major food retail companies publicly support new health, safety, and wage standards throughout this holiday season for union and non-union workers, and as long as the current spike in cases persists. The UFCW will outline the following priorities:



Free COVID-19 testing for frontline workers.

Free PPE for frontline workers.

Mask enforcement for all customers at all stores.

Paid sick leave for all frontline workers sick or exposed.

Hazard pay immediately reinstated for all frontline workers.

Freeze all stock buybacks by companies until this pandemic is under control.
 

Call on Nation's Governors for Safety Enforcement – The UFCW will urge each state's governor to immediately adopt stronger and uniform COVID-19 safety standards at all food and retail stores across the entire country.  
You can view the entire press call here.