On Nov. 25, the UFCW announced a new agreement with ShopRite on hazard pay for nearly 50,000 of our members in New Jersey, New York and Connecticut. The deal with ShopRite recognizes the ongoing risks ShopRite workers have faced as the COVID-19 pandemic continues, and provides retroactive hazard pay that covers all hours worked between July 26 and August 22.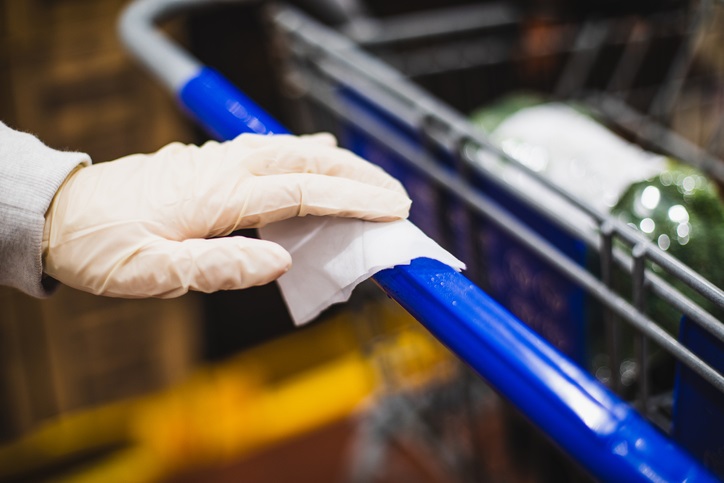 The new agreement for ShopRite hazard pay is another powerful victory for grocery workers and increases pressure on national grocery chains to do the right thing and provide additional hazard pay to their workers as they continue serving on the frontlines of the pandemic.
The new UFCW agreement with ShopRite includes the following:
Nearly 50,000 union ShopRite grocery employees represented by the UFCW and RWDSU will receive retroactive premium pay for this past summer.
Retroactive premium pay will be provided to each employee in the form of lump sum payments equal to one dollar ($1.00) per hour for all hours worked between July 26 and August 22.
In the case of future COVID-19 outbreaks resulting in government orders closing all businesses, except essential businesses, ShopRite has agreed to meet UFCW and RWDSU local unions to discuss additional hazard pay.
Additionally, ShopRite has agreed to observe a moment of silence on Workers' Memorial Day and Labor Day each year, starting in 2021, to recognize frontline workers lost to COVID-19 and the collective strength union membership has provided to its employees.
"Grocery workers have been on the frontlines since this pandemic began and continue to put themselves in harm's way to help families put food on the table this Thanksgiving," said UFCW International President Marc Perrone in a statement. "This new UFCW agreement is a powerful victory for ShopRite grocery workers across New Jersey, New York and Connecticut."
"UFCW local unions worked with ShopRite to provide temporary hazard pay at the start of the pandemic and when that pay raise expired, these courageous grocery workers came together again to reach a new agreement with ShopRite on hazard pay as this crisis continues," Perrone added.
"Today, UFCW grocery workers are sending a clear message to supermarket chains across the country that this pandemic is far from over, and every CEO must do the right thing by providing the hazard pay that these brave essential workers have earned and deserve as the threat from COVID-19 continues."