UFCW Local 1262 members employed as maintenance workers at a ShopRite store in East Orange, N.J., ratified their first contract on Nov. 12.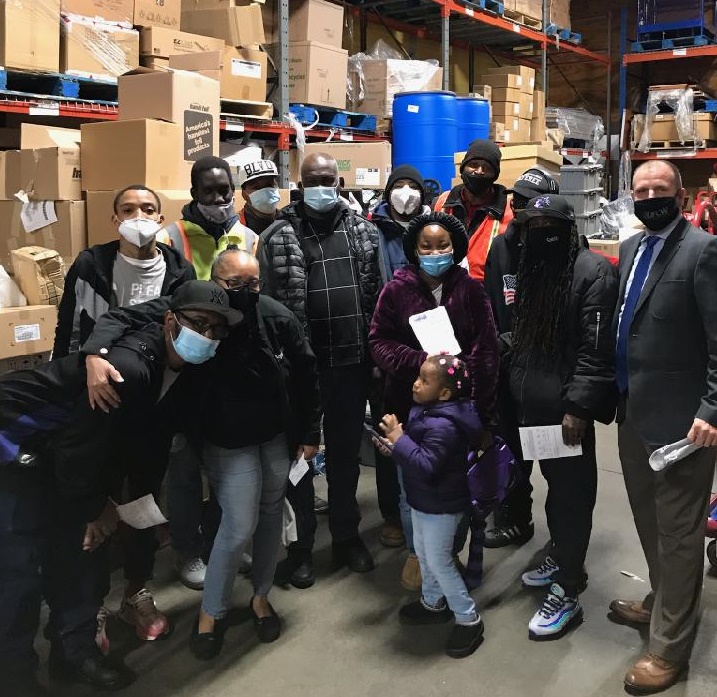 The five-year contract includes wage increases and strong health and welfare benefits. This first contract provides these hard-working men and women with life insurance, pre-paid legal, and vision and dental coverage even for part-timers. The contract also includes premium pay for the night crew, as well as vacation, sick and jury leave time and a defined contribution plan for retirement.
The 20 workers joined UFCW Local 1262 earlier this year in March because they wanted the same wages and benefits as their unionized colleagues who work in the front-end of the store and in the meat and deli section.
"We are so proud to be able to represent these folks," said UFCW Local 1262 President Harvey Whille. "They saw all the benefits other workers in the store were receiving because they had a union. They wanted the same quality of life for themselves and their families and spoke up by voting to join Local 1262, and then by voting 'YES' to their first-ever contract. We salute our newest members and look forward to representing them and others who want their fair share of the American Dream."