Members of UFCW Local 21 who work at St. Anne Hospital in Burien, Wash., ratified a new contract on Nov. 2 that raises wages and improves benefits. The 182 technical workers are employed in jobs such as respiratory therapists, as well as emergency room, pharmacy, and lab technicians and other jobs to help care for patients.  St. Anne Hospital is part of CHI Franciscan, one of the largest health care systems in the Seattle-Tacoma area.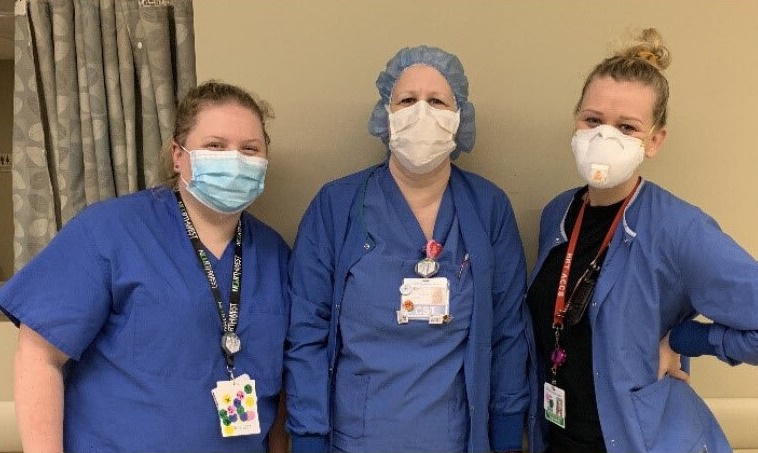 The new three-year contract, which was ratified by an overwhelming margin, includes historic wage increases and a ratification bonus for all members, new steps added to the wage scale, and increased standby and weekend premiums. The contract also includes stronger safety committee language and improved language regarding schedule posting, recognition of past experience, report pay, certification pay and more.
Michelle Grennan, Kimberly Matson and Miroslava Dashkel were members of the bargaining team.
"We won! Through a pandemic, we worked together to secure a contract for a better tomorrow," they said.