Workers at DC Holistic Wellness, a Black-owned cannabis dispensary in Washington, D.C., made history on Oct. 21 by becoming the first cannabis dispensary in the nation's capital to unionize and ratify their first collective bargaining agreement.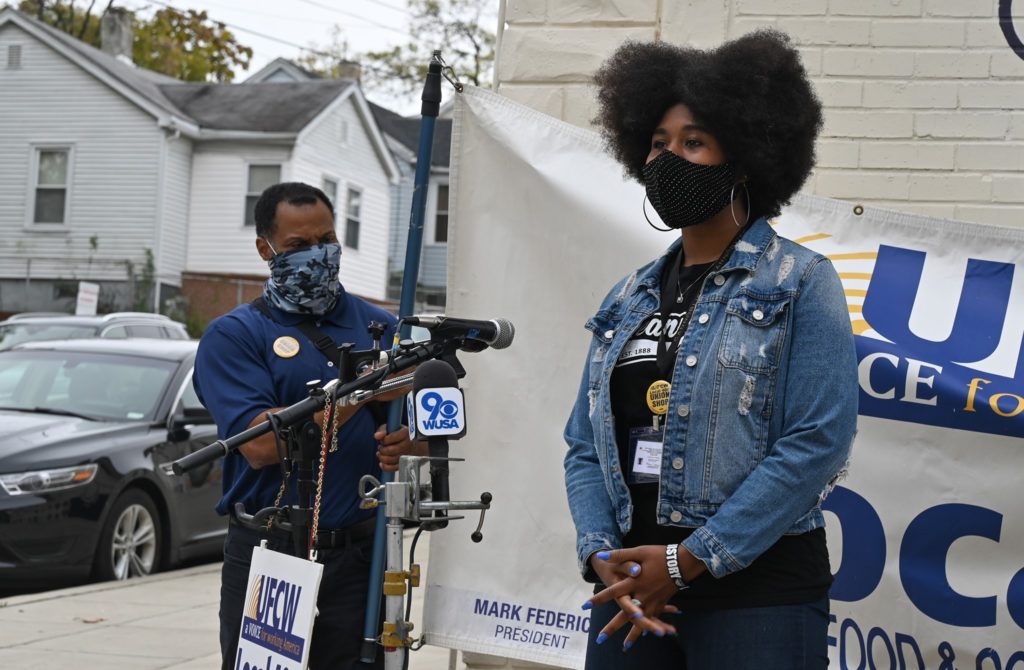 The workers held a press conference and contract signing event with Norbert Pickett, the owner of DC Holistic Wellness, UFCW Local 400 officials, and elected officials to commemorate the signing of their contract.
The new, groundbreaking five-year contract covers 13 current staff and provides comprehensive benefits and union protections for the staff, including guaranteed pay increases every six months, in addition to an annual cost of living wage adjustment. The contract also includes robust health care benefits through the UFCW National Health & Welfare Fund; paid time off including holidays, vacation, and personal days, as well as bereavement leave and paid time off to vote; just cause protection from unjust discipline or firing; a grievance procedure to resolve disputes with management; an accredited training program; and retirement benefits.
"This, in many ways, is one small step for the cannabis industry and a giant leap for workers everywhere," said Robert Pizzi, who is an inventory and metric analyst at DC Holistic Wellness. "I am extremely proud to be a part of this historic moment."
"This is not my first dispensary, so I know some of ins and outs of working in this industry," said Alexis Taylor, a manager for DC Holistic Wellness. "You want to make sure that the people who are providing the care to the patients are actually being looked after. You want to make sure everyone is being looked after in this industry. So for me, this was a very big moment."
"This is a win-win for everybody," said Norbert Pickett, owner of DC Holistic Wellness. "It's a win-win for the business, it's a win-win for the workers, and it's a win-win for patients, because they're going to get better care and more stable attention. … We're an emerging market, so it's important we have a highly-trained workforce that's very knowledgeable.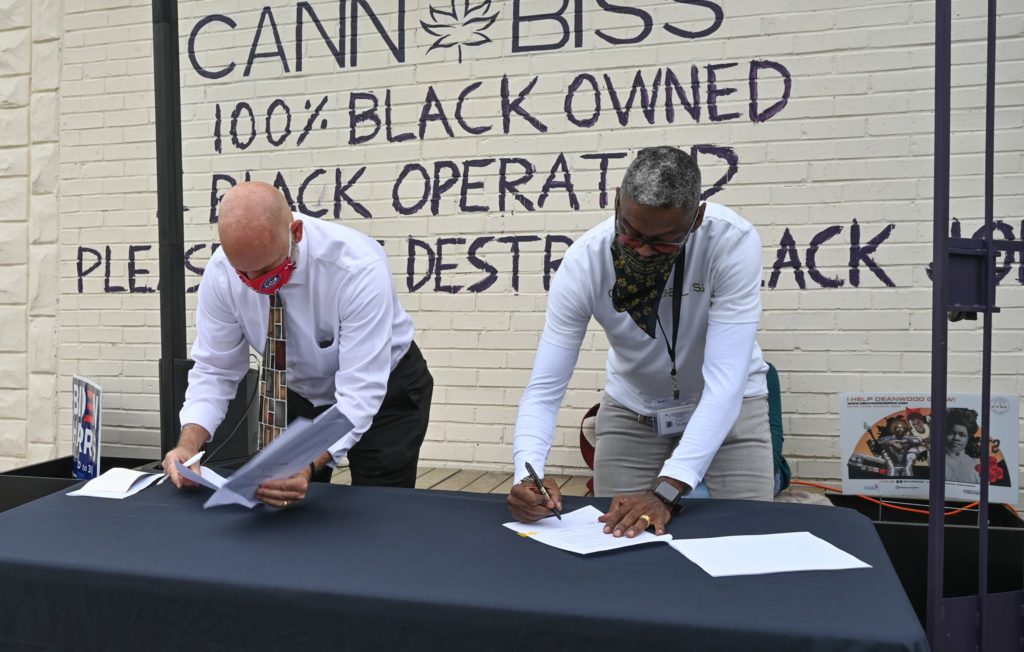 "We are delighted to welcome the staff of DC Holistic Wellness to our union family," said UFCW Local 400 President Mark P. Federici. "In this emerging industry, it is critical that we establish the highest possible job standard, with living wages and comprehensive benefits. By taking this historic step, these workers have set a meaningful precedent for the cannabis industry in the District."