Cannabis workers at Ocean State Cultivation Center (OSCC) in Warwick, R.I., became the first unionized cannabis business in the state when they joined UFCW Local 328 on Sept. 16 and ratified their first union contract. The new members of UFCW Local 328 cultivate and process cannabis, which is distributed to dispensaries throughout Rhode Island for medical use.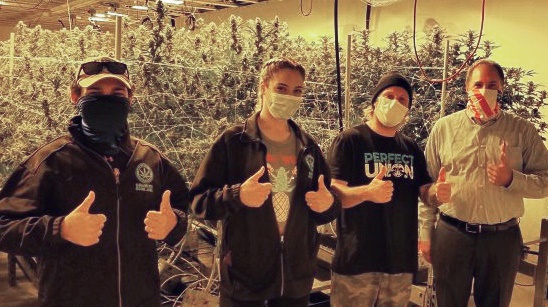 These workers joined UFCW Local 328 because they wanted better wages, affordable and quality health care and retirement benefits, and have a voice in a growing industry. The new contract comes after months of cordial negotiations between OSCC management and UFCW Local 328. The two parties agreed to a Labor Peace Agreement in late 2019, the first of its kind in the Rhode Island medical marijuana industry, which committed them to an open, transparent dialogue throughout the negotiation process. The contract guarantees a living wage, comprehensive benefits, opportunities for career advancement and safe working conditions for the employees of OSCC.
As Rhode Island is set to move forward with expanding the medical marijuana program and looks further at legalizing adult recreational use, OSCC's partnership with UFCW Local 328 serves as an example for how to guarantee equity and opportunity for workers in this field.
"The UFCW has been so important in turning these jobs into careers," said Matthew Baryshyan, who works in cultivation at OSCC. "As this industry grows, so does our need to make sure our best interests are taken into consideration. We now have better wages, a pension plan, full benefits, vacation time, and the list goes on. The UFCW is making sure there is a future in cannabis and it's a bright one."