As COVID-19 continues to impact UFCW members and other workers on the frontlines of this pandemic, the International's Legal Department is helping locals understand the implications of recent memos from the National Labor Relations Board (NLRB) regarding unfair labor practice (ULP) charges that are related to the COVID-19 pandemic.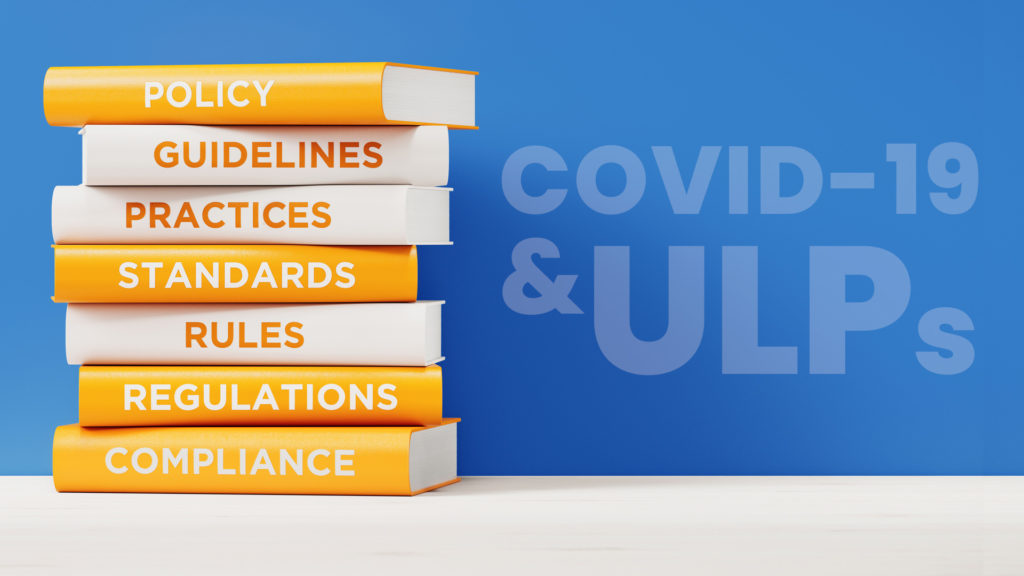 As you may know, Regional Offices of the NLRB are sending many ULP charges that raise issues related to the COVID-19 pandemic to the Division of Advice in Washington to seek guidance on whether to prosecute companies in cases involving new or unsettled legal issues. The Division of Advice does not issue binding decisions or create new law.
In multiple cases, NLRB Regional Offices received recommendations to dismiss ULP charges related to COVID-19. In two cases involving bargaining and information request issues, NLRB Regional Offices were told to give companies the benefit of the doubt because unions did not ask enough follow-up questions or clearly explain why they needed the information. In two other cases, the NLRB Division of Advice found there was not enough evidence that workers who raised issues about health and safety were engaging in protected activity because they did not make it clear they were speaking about concerns their coworkers shared.
The clear takeaway is that on COVID-19 issues, local unions should file a grievance instead of a ULP charge whenever possible. Not only is filing a grievance less risky because it avoids the chance the NLRB will use the charge to make bad law for all unions, it will also help you resolve your issue more quickly.
If you need to file a ULP charge, it is important to have very strong evidence to support your case. In cases involving bargaining or information request issues, this means making sure you have made specific requests to bargain in writing to the company or carefully explaining why you are requesting information from the company. In all ULP cases, this means having witnesses who can testify to the NLRB based on their personal knowledge of the events that led to the ULP charge. Following these guidelines will strengthen your chance of success and make it harder for the NLRB to give the company the benefit of the doubt or dismiss your case.
If you are dealing with any ULP cases or grievances involving bargaining or organizing issues related to COVID-19, please have your Region Director contact the International's Legal Department.