About 30 workers at F.B. Packing in Boston recently joined UFCW Local 1445 for better workplace safety, hours, pay and benefits.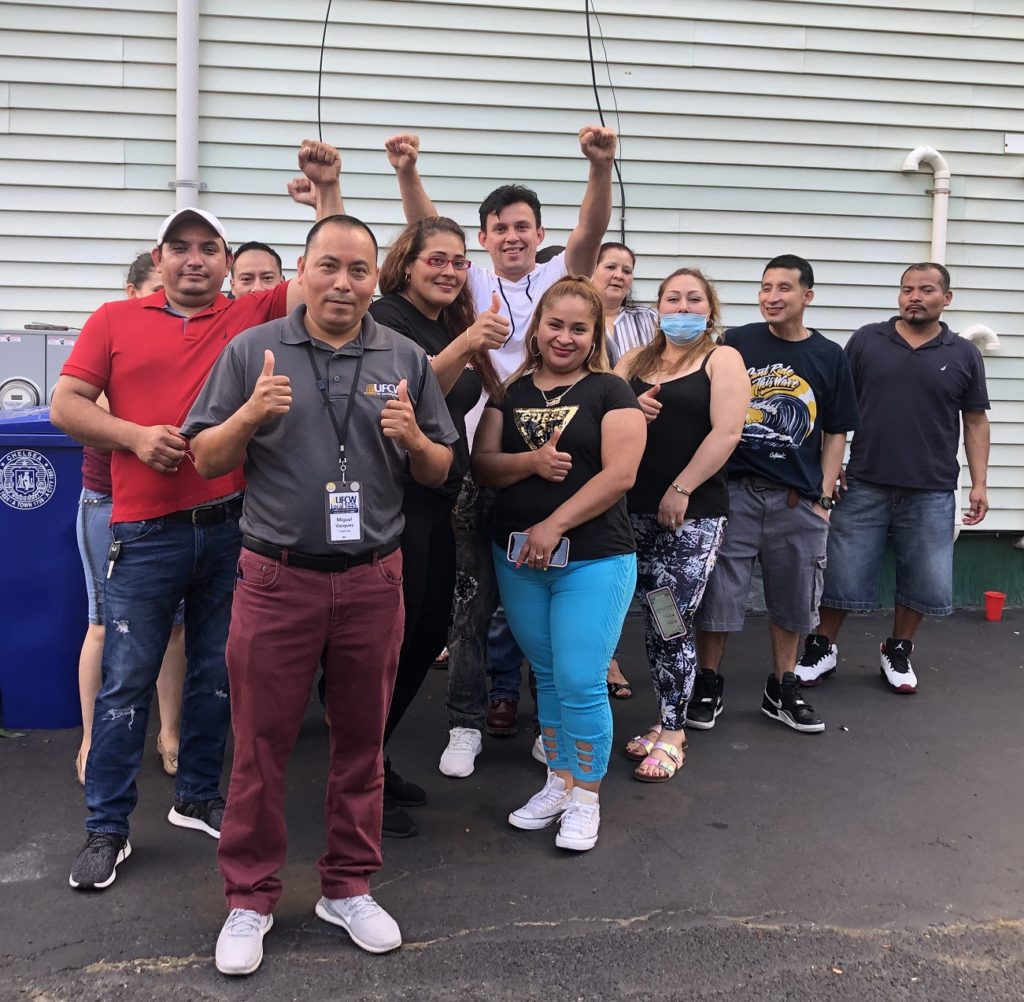 The vote was conducted by mail-in ballot and the votes were counted remotely by the NLRB. The workers, who oversee packing, cutting, processing, cleaning and labeling meat, joined UFCW Local 1445 because they were concerned about health and safety issues and wanted better wages and benefits as essential workers. These workers also wanted union representation in Spanish.
"The meat packing industry is considered by state and federal executive orders to be essential services, yet nonunion workers are mistreated regularly," said UFCW Local 1445 Political and Organizing Director Gabriel Camacho. "Keeping our members healthy and safe at work is of paramount importance to Local 1445 and we look forward to working with these new members to address those issues."
"In addition to health and safety, we are also working to address a long list of employee concerns at F.B. Packing that range from wages and benefits to dignity on the job," added Miguel Vasquez, the lead organizer for UFCW Local 1445.
"I look forward to negotiating our first contract with the workers in order to address their serious issues on the job," said UFCW Local 1445 President Fernando Lemus.