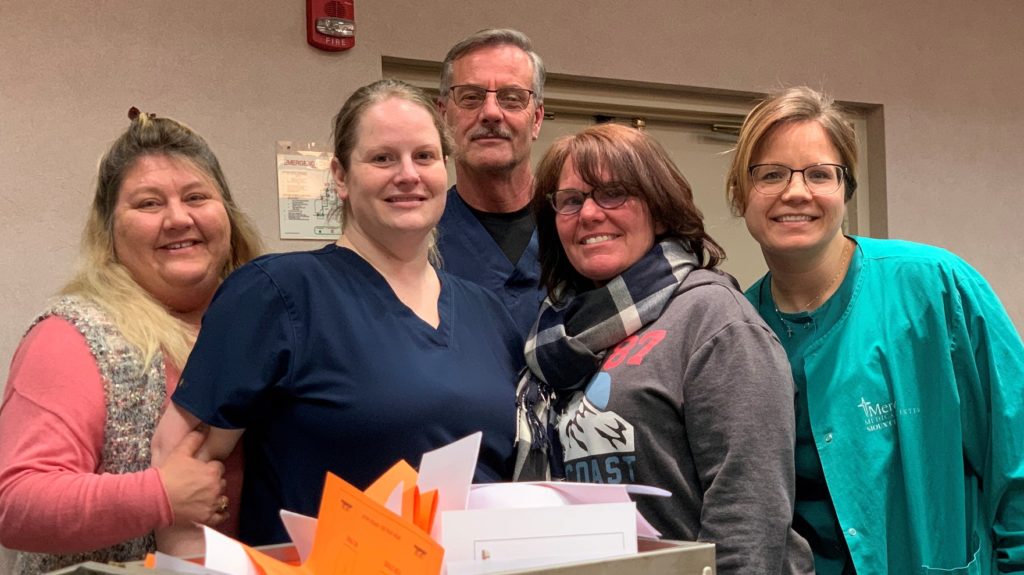 Reflective engagement is changing the way the UFCW approaches conversations with workers, employers and with each other, and more local unions are using this technique to build better and stronger relationships and engage workers to take action.
Reflective engagement is an innovative approach that builds on decades of research on human engagement. Studies show that active listening, asking questions and reflecting back the response is the most effective way to connect with people. By using this technique, we are having more successful, open and high-quality conversations with members and potential members.
This approach to communicating with workers was first geared towards organizers and servicing representatives, but the International's Organizing Department quickly discovered that reflective engagement is critical for all parts of the work we do, including bargaining. It is also necessary for office and administrative personnel when they deal with members and staff.
UFCW Region Offices have used reflective engagement to strengthen relationships with members and potential members. For example, staff members from Region 6 were trained to use reflective engagement last year in their work with UFCW Local 222 in Sioux City, Iowa. This training helped them build relationships with members and potential members, identify the issues by effectively seeking, and engage members to be involved in their local union.
This work has continued around the country as Region 1 held a reflective engagement refresher facilitation and coaching with International staff and UFCW Locals 1D and 2D. Region 2 held a reflective engagement facilitation with local staff, member organizers and interns from UFCW Locals 400 and 1994. Region 4 held a reflective engagement facilitation and coaching with UFCW Local 75 organizers, representatives and member organizers, and also used reflective engagement techniques when using Hustle to reach workers in the region. Region 5 used reflective engagement to coach International representatives assigned to list building from Facebook, which helped them connect with workers from retail and food processing plants in the region. UFCW Local 21 in Region 7 recently held a refresher with all of their staff, and UFCW Local 770 in Region 8 held a training for all of their staff, including administrators and office staff.
"We are seeing improvement in our conversations and our ability to build deeper relationships through use of the reflective engagement fundamentals through participation in our refreshers, educational seminars and our ongoing coaching program," said Assistant to the Director of Organizing Jenny Reed.
To learn more about the UFCW's reflective engagement program, please reach out to your Region Director or contact the International's Organizing Department at REProgram@UFCW.org.