About 2,000 UFCW Local 152 members who work in the meat, seafood, deli, and some bakery departments at Acme Markets in New Jersey, Pennsylvania and Delaware ratified a new contract on Sept. 16 that increases wages and protects benefits.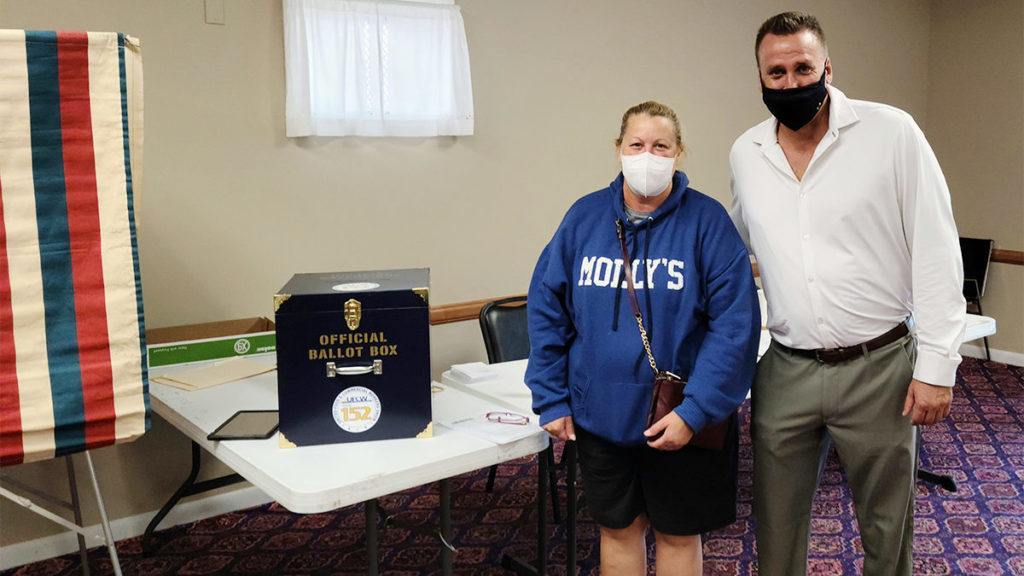 The four-year contract maintains no-cost-sharing of medical benefits, and members will continue to pay nothing out-of-pocket for their health care plan for the duration of the contract. The contract also includes immediate across-the-board wage increases, as well as increases each year for the life of the contract and an updated progression scale. Furthermore, a few core positions were reclassified to offer additional compensation. Finally, in addition to better clarifying language, including how paid time off will soon count toward the computation of overtime, the contract also requires schedules to be posted earlier so members can have better control of their work-life balance.
Members of the Negotiating Committee included UFCW Local 152 President Brian String; Director of Collective Bargaining Daniel Ross, Jr.; Assistant Director of Collective Bargaining Lisa Sanders; Director of Field Services Joe Stathius; Union Representative Cary Lawson; Union Representative Tom Hartle; and Union Representative Ed Fuller. The committee also included the following Shop Stewards: Marian Brennan, Mike Caserta, Stacy Cottrell, Lois Crudele, Don Dixon, Jim Farnell, Linda Gorman, Frank Hampson, Anna Marie Hennigan, William Kreidler, Albert Marcachi, Joseph McNulty, Helen Pooler, Donna Oaks, Steve Rinaldi, Raymond Slamb, and Robert West.