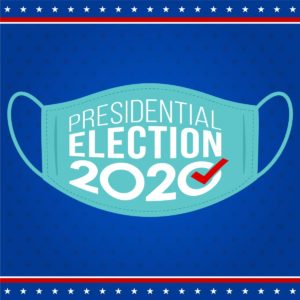 UFCW Local 700 Executive Board Member Vern Sowers is serving as a poll worker in Indianapolis for the first time this November.
Sowers, who is a 17-year union leader and member of UFCW Local 700, decided to spend his time working the polls because of the crucial role poll workers play in ensuring the strength and integrity of the voting process.
"This is a very important election," he said. "It's our civic responsibility to make sure there are as many polling locations open as possible."
Sowers will receive training from his local Board of Elections and encourages other UFCW members to consider serving on Election Day. He believes that all of us must keep in mind who is going to do the best for workers once they are elected. The people we elect have a huge impact on our daily lives, including what we can achieve at the bargaining table. If the officials we elect undermine our collective power and the rights of hard-working people, we could lose many of the important things we've long fought for.
"If you care about the future of this country, you need to get out and vote," Sowers said.