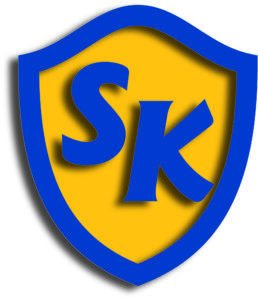 Keeping locals connected to our members and potential members during the COVID-19 pandemic is essential and the International's Information Technology Department is providing the tools locals need with the UFCW-developed Sidekick, AuthCard and ThumbsUp apps.
Sidekick complements the UFCW's LUMM system, which is a free software widely used throughout all of our regions to maintain accurate membership data. The cloud-based Sidekick app enables union representatives to access LUMM member data securely and in real time on any mobile device or desktop. It includes maps of member activity, reports, and storage of signatures and documents. The app also offers many features needed to welcome and service our members remotely, including an administrative and member gateway, use of multimedia, digital membership application, reporting, surveys, grievances, document and file repository, texting, email and an offline mode for areas not internet accessible. You can view the introductory video for the Sidekick app here.
ThumbsUp is the solution for non-LUMM locals to easily text or email new employees a digital Membership Application. ThumbsUp has an integrated calling feature, which allows union representatives and office staff to call and walk through the application process with members. You can learn more about the ThumbsUp app here.
AuthCard is available to all locals. It provides a simple way for local unions to quickly get an organizing campaign off the ground. With the AuthCard app, organizers can reduce face-to-face contact during this pandemic and send prospective members a link to complete an authorization card. It also allows the workers themselves to participate in the organizing effort by sharing the signing link. You can get more information about the AuthCard app here.
UFCW Local 663 recently used the AuthCard app to organize workers at the Villa at Osseo nursing home in Osseo, Minn.
"Digital authorization cards are a fantastic tool as part of new organizing, especially during the COVID-19 pandemic," said Rena Wong, the director of organizing at UFCW Local 663. "We launched digital cards at the organizing committee meeting after assessing for majority support. Workers texted the card to their coworkers right away and checked the names off the wall chart. Their coworkers who were not at the meeting sent in their cards before the meeting adjourned and we reached overwhelming majority by the end of the week."
UFCW Local 770 has used Sidekick and ThumbsUp to reach potential members during the pandemic.
"This pandemic has challenged us all to be more creative, innovative and powerful in remote servicing," said UFCW Local 770 IT, Communications and Vice President Michele Ward. "The tools provided by the International's Information Technology Department have allowed us to be successful."
"Since the shut-down in late March, UFCW Local 770 has received over 7,000 new member applications through Sidekick," Ward added. "We have increased both membership and Active Ballot participation due to two things: personal phone calls to new hires by our dedicated teams, and the ease of signing a digital application. It has never been easier to digitally sign authorization cards and member applications."
For more information about the Sidekick, AuthCard and the ThumsUp apps, contact your Region Director so that they can make arrangements with the Information Technology Department.