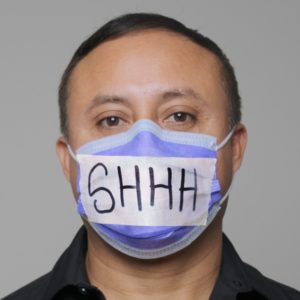 On August 27, the UFCW condemned the CEOs of Amazon, Target, McDonald's, and other top companies for instituting "gag rules" that prevent workers from disclosing COVID-19 infections in the workplace. A new report exposing the COVID-19 gag rules at top companies highlights the stunning effort to silence workers, and intimidate whistleblowers seeking to raise awareness about the threats to their workplace and public safety.
The UFCW has been a leading national voice in calling for action to strengthen transparency in tracking COVID-19 infections among America's frontline workers. On a June 25 national press call, our union called for the creation of a new national public registry to track COVID-19 worker infections. The public registry would require all companies with 1,000 employees or more to publicly disclose the number of COVID-19 deaths, infections, and exposures among their employees.
UFCW International President Marc Perrone released the following statement:
"All Americans should be outraged by this report about COVID-19 gag rules at Amazon, Target, McDonald's, and other top companies. It is outrageous that these CEOs would deliberately keep Americans in the dark about COVID-19 infections at their companies, directly threatening public health and worker safety in the middle of a pandemic that has already cost nearly 200,000 American lives.
"This new report exposes what the UFCW has long warned the public about – that many of our nation's largest corporations are purposely trying to hide the full extent of COVID-19 infections among their employees. Even worse, these actions by Amazon and other top companies are part of a ruthless attempt to silence whistleblowers at a time when transparency is more important than ever to keeping Americans safe from COVID-19.
"For the sake of all of our families' safety, the UFCW is once more calling for the immediate creation of a national public registry of COVID-19 worker infections to ensure that our elected leaders and the American people have all the facts about how many workers have died, been infected, or exposed to this deadly virus. We cannot afford to wait for the next outbreak or for more lives to be needlessly lost. Americans need and deserve answers now."