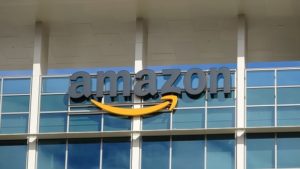 Last week, the UFCW called on lawmakers to hold Amazon accountable for its blatant effort to stop employees from exercising their right to join a union and failure to disclose how many Amazon warehouse and Whole Foods employees have been infected by COVID-19. The UFCW highlighted Amazon's anti-worker practices hours before Bezos testified during the House Judiciary Committee on Antitrust hearing on July 29, along with the CEOs of Apple, Google and Facebook.
"The time is long past to hold Jeff Bezos and Amazon accountable for their failures and irresponsibility that has consistently placed Amazon profits ahead of the safety and rights of American workers," said UFCW International President Marc Perrone in a statement.
"It is outrageous that in the middle of a pandemic, Amazon refuses to tell the American people how many of its workers have been exposed, become sick, or died from COVID-19," Perrone added. "Even worse, Amazon has fired and attacked its own workers who bravely spoke out against the company's unethical and irresponsible behavior. Enough is enough. Amazon CEO Jeff Bezos must be forced to answer the tough questions and be held accountable by Congress for the company's blatant attacks on workers, and their failures to keep workers safe as COVID-19 continues to wreak havoc on our country."
The UFCW has been a leading national voice calling for greater accountability for tech companies for their worker mistreatment. In April 2020, the UFCW condemned Amazon for firing the worker who led the recent strike at its Staten Island facility. UFCW has also called on Amazon for action to protect its Whole Foods workers as more continue to be infected by COVID-19.
Separate from Amazon, the UFCW called out Facebook in June 2020 for creating a tool that allows companies to censor communications among their workers about unionizing. And in March 2020, the UFCW condemned Instacart for failing to immediately provide the COVID-19 hazard pay and personal protective equipment needed to support and keep their workers safe at the beginning of the pandemic.