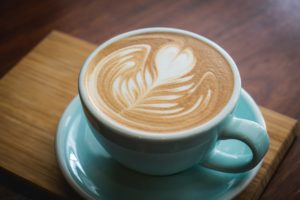 On June 15, baristas from two Coffeemongers stores in Albuquerque, N.M., joined UFCW Local 1564 for the better wages they have earned and deserve.
In spite of a national health crisis, organizers from UFCW Local 1564 were able to connect with the 12 baristas at Coffeemongers via text and email about the value of joining our union family. These workers, who specialize in latte art that requires extensive training, skill and imagination, joined UFCW Local 1564 because they were concerned about wages and were earning less than entry level employees at major coffee chains. These workers stood strong in their desire to form a union in the face of heavy opposition from their employer, who hired the most aggressive union-buster in New Mexico. The workers also had to deal with the NLRB shutdown due to the COVID-19 coronavirus outbreak, which delayed the election by nearly three months. Despite these setbacks, the baristas stayed strong and unified and voted in favor of joining UFCW Local 1564 by an overwhelming margin through a mail ballot election. The votes were counted by the NLRB via FaceTime.
One of the baristas, Mahalia Lind Diamond, was the committee leader throughout the CoffeeMongers campaign. During the anti-union captive audience meetings, she combatted the misinformation and propaganda disbursed by the union-buster.
"With all odds against us, we proved the power of solidarity and unity," said Diamond. "Now, we must use this strength to gain what we've worked so hard to obtain in our economic life. Together, as one."
"Organizing a new group of workers always contains surprises and last minute obstacles, but this one also included the NLRB refusing to hold an election two days before the election due to the COVID-19 outbreak," said UFCW Local 1564 President Greg Frazier. "After nearly three months of delays and stall tactics by both the board and the employer, these workers showed strength and determination by fighting off management during a health crisis. We are humbled to help them obtain a good contract and reward them for their faith in their union."