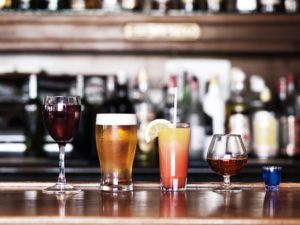 Workers at Allied Beverage in Elizabeth, N.J., recently joined UFCW Local 1D for the better benefits and workplace protections they have earned and deserve. Allied Beverage specializes in supplying fine wines and spirits and distributes alcoholic beverages and related products to restaurants and other licensed establishments. The new members of UFCW Local 1D are employed in the Mechanics Department and maintain electrical, mechanical and software lines at the plant.
The nine workers joined our union family because they were the only remaining nonunion employees at the plant, with the exception of office clerical workers, and wanted the same protections and benefits as their unionized colleagues at the facility.
"I'm proud to now be represented by Local 1D and be a part of the union representing warehouse workers and salespersons at Allied Beverage," said Jason Santiago, who works in the Mechanics Department at the plant.