Region 1 General Organizer Anthony Bueno and Region 8 International Representative Maricruz Cecena are using reflective engagement to organize workers in the Dillons campaign, a national organizing effort based in Wichita, Kansas.
Reflective engagement is an approach to organizing and member communications that builds on what experts know works best—active listening, asking questions and reflecting back the response in conversations with workers. By using this technique, organizers are having more successful, open and high-quality conversations with members and potential members.
Bueno and Cecena attended the Organizing Department's reflective engagement training for certified trainers in Chicago last year and spoke about using this innovative approach to organize new members and grow our union family.
"We applied our reflective engagement skills to the Dillons campaign in a few different ways," said Cecena. "In addition to being in the field and using reflective engagement to communicate with workers and move them to action and overall engagement with the union, we used reflective engagement with the rest of the team in different coaching capacities."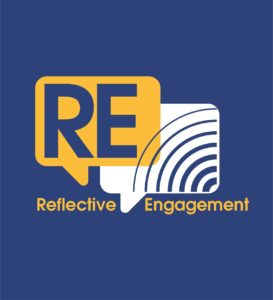 "In addition to using reflective engagement in the field, our team also made it a point to use this technique during debriefs," added Cecena. "We changed the way that we report numbers so that we could use the time together during debriefs to focus on conversations. The culture shifted from the traditional debrief, where we would go around and report on the number of conversations and the assessments we had given workers, to a more reflective engagement oriented debrief, where we shared ideas on how to move conversations along towards greater engagement."
"I got a lot of practice coaching in the field with other organizers in the team," said Bueno. "In the field, I would often go out to stores or house calls with a partner. During the house call, we used reflective engagement to get to know workers and identify the worker-centric value that would move that person to action. In our case, it was to usually to sign a union authorization card. After the house call or store visit, we made it a practice to debrief the conversation using the reflective engagement model, which focused on what went well, what could have been done differently, and identifying the moment that hooked the worker in the conversation. Over time, this approach became second nature to our team, and everyone was using the reflective engagement model consistently.  The organizers developed an ability to home in on the trigger-words (key-words) that signal to organizers that the worker has connected the member-centric value and is showing us that they are open to deeper dialogue."
"We noticed that the combination of these efforts led to deeper engagements with workers and more collaboration as a team," said Cecena. "When reflective engagement was front and center in our field work and in our debriefs, organizers were able to bring more honest and concrete scenarios forward for suggestions and feedback. Even now, during the pandemic, we are applying these principles to digital forms of outreach to Dillons workers and, so far, we have been able to leave the door open with workers for further engagement down the line."
UFCW locals from across the country have sent staff to reflective engagement trainings and are continuing to find success as they apply it to their organizing and outreach campaigns. If your local is interested in learning more about this innovative approach, contact Jenny Reed at jreed@ufcw.org.