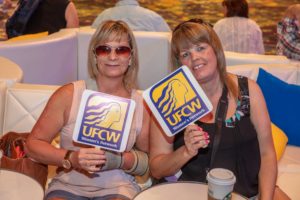 The UFCW Women's Network has partnered with Love Over Addiction, an online recovery community for women, to help UFCW members who love someone that suffers from addiction. During this health crisis, alcohol abuse is on the rise and has led to spikes in domestic violence and even suicide. We want to do everything we can to do help one another through this time.
The Love Over Addiction program provides access to videos, audio recordings, private self-help workshops and more so it's convenient for the person seeking help. Regular access to this program costs $300, and with the Women's Network sponsorship this benefit is offered to UFCW members for only $20. Text WOMENSNETWORK to (720) 903-1276 for more information.
We remind women in need that they are not alone and are encouraged to take advantage of this new valuable resource. You can learn more about this important program here.