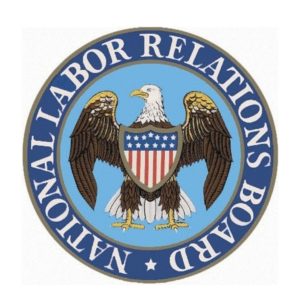 In response to the coronavirus (COVID-19), the NLRB has announced several changes that will affect how UFCW locals organize and handle unfair labor practice cases.
The most significant change is that all union elections are postponed until at least April 3. This includes both manual and mail-ballot elections. Earlier last week, the NLRB was still allowing mail-ballot elections if both the union and the employer agreed, but now all elections are postponed. There is a chance that elections will be postponed further as the situation develops.
In addition, as you may remember reading in an OnPoint article in February, the NLRB decided to adopt new rules for union elections at the end of last year. The new rules would allow for more delays and give employers more opportunities to interfere with workers' rights to join unions.
The new rules were originally scheduled to go into effect on April 16. The AFL-CIO filed a lawsuit to challenge the rules in federal court. Last week, after a discussion with the judge, the NLRB agreed to postpone implementing the new rules until May 31.
Because of the uncertainty about when elections will start again and the delay in the implementation of the new election rules, it is probably best not to file new election petitions at the moment. But, if you were planning to file for an NLRB election in the next few days or weeks, please contact the Organizing Department and the Legal Department for more advice and the latest updates.
COVID-19 is also affecting unfair labor practice cases. All unfair labor practice hearings are postponed until at least April 3, though unions and employers may request to hold hearings or settlement discussions by phone. You can still file unfair labor practice charges and seek injunctions to prevent employer interference with union organizing. To file charges and seek injunctions online, visit the NLRB's website.
NLRB staff are working remotely and will continue investigating unfair labor practice charges, evaluating objections to union elections that have already happened, and taking affidavits by phone. In addition, most NLRB regional offices remain open to the public between 10 a.m. and 2 p.m. You can find out whether your regional office is open by visiting this website. All NLRB decisions and orders will be delivered through E-Service.
If you have any questions about how COVID-19 is affecting organizing, NLRB elections, or unfair labor practice cases, please contact Amanda Jaret in the Legal Department at ajaret@ufcw.org.