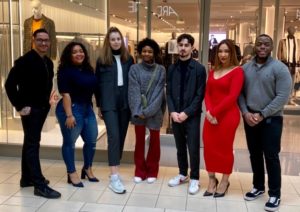 This month, Zara workers in Cherry Hill and Freehold, N.J., joined UFCW Local 888 for a better life. UFCW Local 888 represents over 250 Zara workers in New Jersey.
These new members of UFCW Local 888 wanted to join our union family because of the UFCW's leadership as the top union in the country representing retail workers. Thanks to the UFCW's reputation of protecting and strengthening retail jobs, organizers were able to connect with these workers about the most important issues they face every day at their workplace, including scheduling and paid time off.
"We are excited to welcome Zara Cherry Hill and Freehold to the Local 888 family and we are looking forward to working with all six stores in securing a strong UFCW contract," said UFCW Local 888 President Max Bruny.