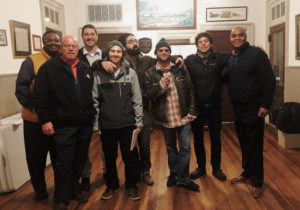 On Jan. 7, workers at Vireo Health International, Inc.'s wholly-owned subsidiary MaryMed, LLC in Hurlock, Md., became the first in the state's cannabis industry to reach an agreement on a union contract by voting to join UFCW Local 27.
Key priorities for these workers include better pay and affordable health care, and the new three-year agreement addresses these issues. The agreement will cover employees working in Vireo's state-of-the-art 20,000 square-foot manufacturing facility in Hurlock, which supplies precisely formulated medical cannabis products to third-party dispensaries throughout the state, and includes several provisions that will benefit MaryMed's employees.
The contract provides employees with competitive starting wages, access to affordable and high-quality health care, guaranteed annual wage increases, and a generous paid time off program. It also includes comprehensive safety provisions and anti-discrimination language and establishes sound procedures for grievance and arbitration matters.
"We are excited to welcome MaryMed employees to UFCW Local 27," said UFCW Local 27 President Jason Chorpenning. "This contract is an important win for the future of all workers in the cannabis industry and I am very proud of the role that the UFCW has played in helping to bring collective negotiating to the cannabis industry. I want to thank our union bargaining committee led by Nelson Hill and Vireo Health for their hard work to create good-paying jobs for Maryland residents."