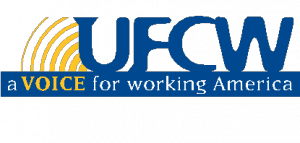 With Congress voting on the new U.S. trade deal with Canada and Mexico, UFCW International President Marc Perrone came out with a strong statement calling out the agreement's failure to include strong country-of-origin food labeling that keeps families safe and supports American jobs.
"The UFCW is extremely disappointed that the agreement fails to require strong country-of-origin labeling needed to strengthen food safety and invest in the millions of American jobs that produce our food. Consumers have a right to know where their food is from, whether it's safe, and if it's produced by American workers. Without strong country-of-origin labeling, consumers will be kept in the dark and America's food workers will continue to face unfair competition from foreign companies not playing by the same rules.
In the national media, the UFCW highlighted the need for a stronger trade deal that supports our members and invests in American workers. President Perrone's statement was included in the New York Times, Wall Street Journal, CNBC, and POLITICO. In addition to reaching members of Congress voting on the deal, this media coverage is also sending a strong message to UFCW employers and business leaders that we need to do more to support American jobs.
"No single trade deal is enough to fix an economy that's not working for millions of Americans," President Perrone added. "Our members will continue to call on Congress and the White House to put hard-working families first by pushing for strong country-of-origin labeling for food and passing legislation like the Protecting the Right to Organize (PRO) Act that strengthens protections for all workers."