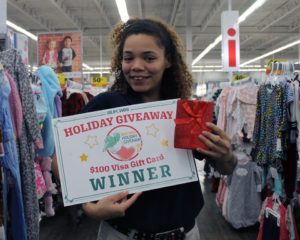 UFCW members and locals across the country came together last month to help make the holidays a little brighter for hard-working families in their communities.
UFCW Local 227 in Louisville, Ky., filled 1,500 bags of food for local families in need. Members and staff from RWDSU / UFCW Local 338 volunteered for a day of service in Wantagh, N.Y., to benefit the John Theissen Children's Foundation by sorting toys for children and dropping them off at hospitals and other locations. UFCW Local 951 gave away Visa gift cards ranging from $100 to $500 to members to show appreciation for their hard work during the holidays, and UFCW Local 655 hosted a holiday toy drive.
We know these are just some of the many examples of UFCW locals and members stepping up to help those in need.
Thank you to all of our many members and locals who generously gave back during the holidays. We are so grateful for all you do to support hard-working families and keep your communities strong.