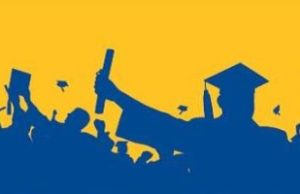 Our union family is stronger because we invest in our members. Every year, the UFCW Charity Foundation offers scholarships to UFCW members or their immediate family members who want to further their education and demonstrate a commitment to their communities and to UFCW values.  The fund has distributed more than $2 million in scholarships since 1958.
Past winners have gone on to make significant contributions to their communities and to the UFCW – entering a range of fields, including public service, medicine, law, business and teaching.  Many have returned to the UFCW as staffers, organizers, and community activists who contribute to our mission.
Here are this year's winners:
Region 1:
Rachelle Carmen
Local 1500
Rachelle works at Stop & Shop in a front end/cashier role. In her application, she talked about her experience working for a union-represented store.
"Even though I am only now seventeen, in just the last few years of working and through my personal experiences, I have been able to see just how positively unions impact not only myself and my family, but communities as a whole. After obtaining my college degree, it's very important to make sure that wherever I end up working, I am backed by a caring union who will do anything to help their workers, just like my family, my community, and I have had in my life thus far. "
Region 2:
Jared Kocher
ICWUC Local 45C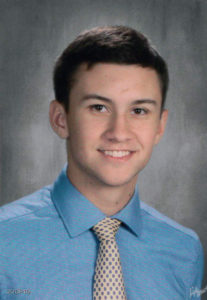 Jared's father is a member of the ICWUC. In his application, Jared discussed the positive impact of being part of a union family.
"The United Chemical Workers Union that my father is a member of has impacted my life and my community tremendously. Over my lifetime. I have witnessed my father attend monthly union meetings, vote on contracts, and even work the picket line during a strike that lasted for several months. The union has impacted my life by teaching me the benefits of unionization, what it means to stand up for workers' rights, and fighting for what you believe in."
Region 4:
Bronte Johnson
Local 1459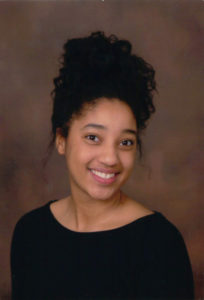 Bronte is a cashier at Kroger Marketplace. She has studied Mandarin Chinese since elementary school and plans on teaching overseas in China. She talked about her positive experience at Kroger Marketplace and why unions are so important.
"Over time, I have seen how much my community and my store actually benefits from our union. Because of the union I am in, we have seen massive improvement! My store specifically has seen improvement in our working conditions, cleaner break rooms, increase in wages, and quarterly celebrations and treats. Today, we heavily depend on our union for numerous things. For the small cut of our wages, we have a support system that we can rely on for protection."
Region 5:
Emily Stevens
Local 1995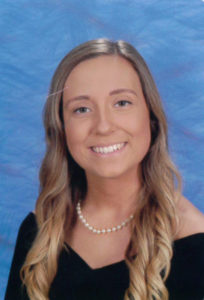 Emily is a store clerk at Kroger and a student at the University of Tennessee. In her application, she talked about why being a union member at her store is so important.
"Being a part of a union has personally impacted my life in the ways it has helped myself, the people who work with me, and my family members. Working at Kroger has been an eye-opening experience for me. I have realized how fortunate I am to be pursuing my education at the University of Tennessee, even if it requires a lot of my time and financial resources, while still being able to maintain my job. Due to the union, I am able to maintain a flexible work schedule while attending school. My local union has showed me that they truly care about each and every employee at the stores they represent, even if he/she is not a member. As a member, I have recognized that the union has fought to give us better wages, affordable insurance, and amazing vacation time."
Region 6:
Melissa Holland
Local 655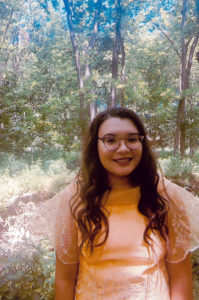 Melissa works at Dierbergs Markets and talked about the positive influence the union has played in her experience working at the store.
"Over the years, my continuous support for unions has intensified. In July of 2017, I was hired by Dierbergs Markets. What interested me most about Dierbergs was not the actual job or the starting pay, but the wonderful remarks I had heard about their working environment. As part of UFCW Local 655, Dierbergs aims to reflect the true values of a union open-mindedness and support. From my very first day, I have been treated with nothing short of friendliness and respect from my coworkers. While I have seen many employees come and go, I remain adamant on staying at Dierbergs. Fortunately, the union has enabled me to become a "college casual" when I enter university in the fall, meaning I am eligible to work during school breaks."
Region 7:
Erik Van Dyke
Local 365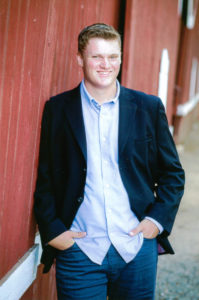 Erik's mother is a member of Local 365. In his application, Erik talked about the positive impact unions have played in his family.
"Looking back on my family's history, I recognize how important union membership has been. It has provided us with a secure and stable standard of life, but it also has allowed my family to flourish on both personal and professional levels. Over the years, some family members were able to evolve from directly working with their tools to working as managers and superintendents. This evolution definitely was after many years of hard work, but we all know the opportunity would not have existed without their membership with their respective unions."
Region 8:
Michelle Deyski
Local 770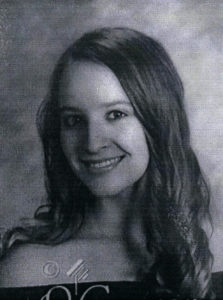 Michelle attends California Polytechnic State University, where she is pursuing a B.S. degree in biology. Michelle's mother is a member of Local 770, and she talked about the positive role unions have played in her life in her application.
"Unions impact me directly because my mom is a member of a labor union. All through my childhood, my mom has worked as a pharmacist to care for me and my sister. When we got sick, which was often, she was grateful to be able to obtain great medical care under her insurance. When we needed to stay home from school, she was able to take the time off to take care of us without fearing the loss of her job. When the economy struggled, she could reliably budget her wages, knowing that she would not suddenly face the loss of hours or income. Thus, unions have provided security for my family when things got tough."
Canada:
Natasha Hayes
Local 1518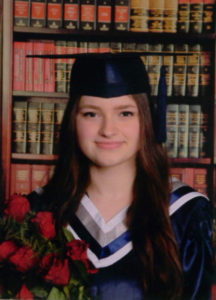 Natasha works at Save-On-Foods. In her application, she talked about the role unions have played in her life as a young student.
"Unions have made a significant impact on the world in ways that are often overlooked. I am currently a part of two unions, both which have made a substantial difference in my own life, and in the lives of my coworkers, community, and society. As a young student, unions have allowed me to pursue my educational goals successfully while still being able to work part-time. I prioritize my schooling, and the flexible schedule and fair wages that are fought for by my unions on behalf of their members have allowed me to attend my classes while maintaining two jobs."