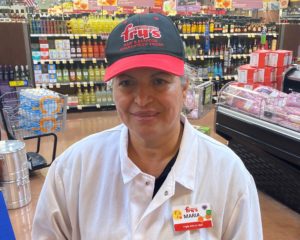 When we improve pay for our members at one company, we make it easier for hard-working families to build a better life. Equal pay for hard-working women across the country is long overdue, and members can stand up for better pay on Latina Equal Pay Day next week on Wednesday, Nov. 20 to make their voices heard.
Hispanic women make strong contributions to our country's economy every day and represent more than six percent of the workforce. But these hard-working women are held back by the gender pay gap and typically earn only 54 cents for every dollar earned by White, non-Hispanic men.
In today's economy, Latina workers must work more than 23 months to earn the same income that White men earn in just 12 months. This pay gap doesn't just hurt these women, it also has a significant impact on the families and communities they support.
Please get involved by making your voice heard on social media on Wednesday, Nov. 20 at 2 p.m. Eastern Time, using hashtags like #LatinaEqualPay, #Trabajadoras and #DemandMore. Additional information about Latina Equal Pay Day is available here.
We want to highlight UFCW members who make their voices heard online and offline on Latina Equal Pay Day next week. If you're interested in sharing your story, please contact the UFCW Civil Rights and Community Action Department.