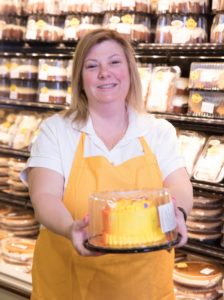 The UFCW will celebrate Customer Service Week on Oct. 7 to 11 to highlight the amazing work of our members who serve and support customers on a daily basis.
Congress designated a week in October as "National Customer Service Week" in 1992 and requested a presidential proclamation in observance of this week. During Oct. 7 to 11, the UFCW will highlight the exceptional customer service our members provide to their customers across the country. We will also emphasize our members' commitment to excellence, which extends beyond the workplace, and how dedicated our members are to serving and improving the communities in which we work and live.
Many locals have already shared great stories about exceptional members, such as Bartolomeo "Benny" Ficeto, a member of UFCW Local 1262 who is a World War II veteran and works part-time at Stop & Shop in Edison, N.J.
If you have any members you would like to highlight during Customer Service Week, please send story ideas and photos to Julie Anderson at janderson@ufcw.org.