Members of UFCW Local 663 who work at Seward Community Co-op in Minneapolis are benefiting from the strong language in their first union contact, which they ratified over one year ago.
The two-year contract includes language that rewards language skills with raises. Specifically, the contract language states: Employees who are fluent in English and another language (Amharic, Oromo, Spanish, Somali, Hmong and ASL) who provide improved customer service shall receive one (1) years' service credit (.50 cents) on their wage progression.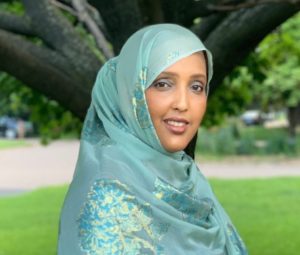 Misra Abubaker, a UFCW Local 663 member at Seward Community Co-op, is happy about the new contract language. "I'm excited for the interpretation credit we won through collective bargaining," she said. "It's important to be recognized for my interpretation skills at the co-op. I speak Somali, Oromo, Amharic, and English. In the Seward neighborhood, there is a large community of East Africans. Every day that I'm at work, I see the joy it brings to our customers to see someone that looks like them and speaks their language."
The Seward Community Co-op contract also includes language for a Labor Management Committee (LMC), which is a group of workers represented by UFCW Local 663 union members and management representatives. The LMC, which built the framework for the interpretation credit, is another example of contract language that UFCW members at Seward Community Co-op won that can build better work-lives through providing an additional space where workers and management come together to solve workplace issues.
You can view the UFCW Local 663 Seward Community Co-op contract here.