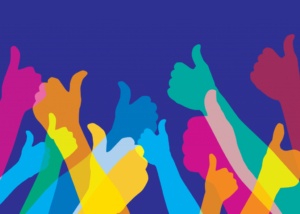 UFCW/RWDSU members who work at Pleasure Chest stores in New York City recently ratified a first union contract that raises wages, improves benefits and includes security protections.
Highlights of the agreement include guaranteed raises in every year of the contract; accrued vacation time for part-time workers (previously only full-timers accrued vacation time); and significant improvements in workplace protocols and procedures for workers who are threatened or harassed by members of the public, including the right to close the store and remain on paid-time until the threatening individual(s) have left the premises. This part of the contract addresses one of the main issues brought up by Pleasure Chest workers, who sell adult toys, during their organizing campaign.
The agreement also creates minimum staffing requirements for busier times, and new trainings for management and staff. These trainings help employees to address boundaries, safety, and security for conflict de-escalation, as well as reimbursement for self-defense classes. The contract also contains strong language around non-discrimination and respect for workers' gender identity/expression and pronouns.