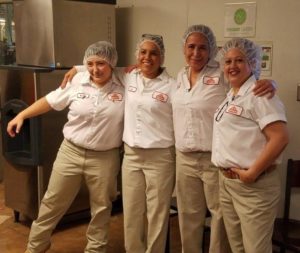 Members of UFCW Local 7 who work at Mission Foods in Pueblo, Colo., recently ratified a new contract that raises wages and improves benefits. Mission Foods is a subsidiary of Gruma Corporation, and the workers make a full line of Mexican food products, including tortillas, wraps, and other goods used in restaurants and sold in supermarkets across the globe.
The three-year agreement includes across-the-board wage increases, compressed wage scales, retroactive pay, and shift differential pay and defined shifts. The contract also includes paid sick days, improvements to vacation time and funeral leave, the addition of Kaiser Permanente as a health insurance option, and stronger safety and union orientation language.
"I am so very proud of the unity and hard work of our Bargaining Team that fought for a safer and better place to work at Mission Foods!" said UFCW Local 7 President Kim Cordova.