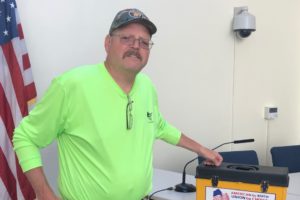 Members of UFCW Local 152 who work for the city of Long Branch, N.J., ratified a new contact on June 12 that raises wages and improves benefits.
The three-year contract includes a yearly across-the-board wage increase for the life of the contract and lower weekly health care contributions, in addition to other benefits.
UFCW Local 152 represents about 30 members who work for the city of Long Branch, a beachside city in Monmouth County and a popular destination for travelers. Members of the negotiating committee included Director of Collective Bargaining Larry Lucente, Collective Bargaining and Union Representative Ron Whille, Shop Steward George Hussey, and members Shannon Bruno and Vinnie Todaro.