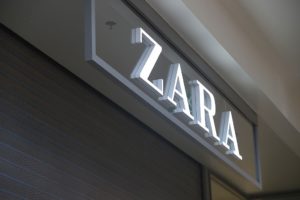 With nearly 100 New York workers at Zara stores in Yonkers and West Nyack joining RWDSU/UFCW Local 1102 on May 30, our union now represents about 2,000 employees with the company.
The Zara workers at the Yonkers and West Nyack stores joined our union family because they were concerned about wages, scheduling and paid leave. They were eager to join their colleagues at two other stores in Brooklyn and Staten Island, N.Y., who joined RWDSU/UFCW Local 1102 earlier this year in April.
Our union began organizing Zara workers in 2015 and focused on a variety of issues, such as unfair scheduling practices, which inhibited workers' ability to care for their elderly parents and children, go to school or take a needed second job. During that time, we worked with UNI Global Union to successfully secure a Global Framework Agreement with Zara. Under the agreement, Zara pledged to respect the right of workers to organize. Since then, RWDSU/UFCW Local 1102 has secured strong contracts for nearly 2,000 workers at Zara with benefits that include paid time off for sickness, and holidays and vacation for both part- and full-time employees.
"Zara understands what too many companies don't, that when workers are treated with dignity and respect, stores thrive and the company will undoubtedly be successful," said Alvin Ramnarain, president of RWDSU/UFCW Local 1102. "Our work has secured strong contracts with real paid time off, fair scheduling, and seniority rights for thousands of Zara workers in the New York metropolitan area. Today, we're proud to welcome new members from Zara in Brooklyn, Staten Island, Yonkers and West Nyack."